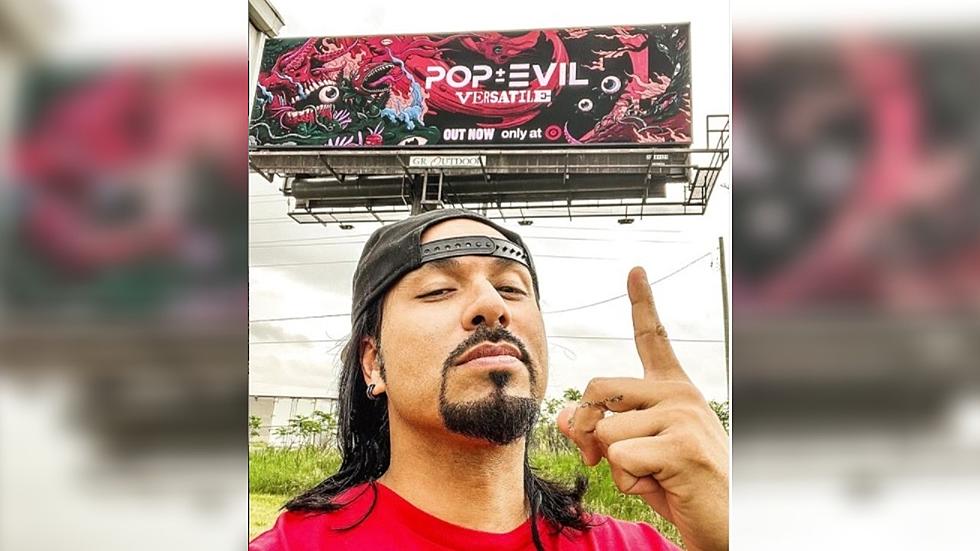 Did You Hear a Pop Evil Song During the Lions Game Monday Night? [VIDEO]
Pop Evil, Instagram
Maybe you were distracted by the Detroit Lions wearing white pants for the first time in 70 years and you missed it...
But a Pop Evil song "Fire Inside" played  on TV during the Lions - Packers game Monday night, when Detroit made their first touchdown.
West Michigan native, Pop Evil singer Leigh Kakaty shared a video from ESPN's coverage of the game to Instagram:
No greater feeling than hearing your song "Fire Inside" on national television when your favorite team, the Detroit Lions, scores the first touchdown. Up against our conference rivals tonight the Green Bay Packers is never easy. Let's Go!

 
He was right about the "not easy" part...  Detroit did end up losing 17-35 to Green Bay.
"Fire Inside" is on Pop Evil's latest album, Versatile, out in May 2021. We even saw billboards around Grand Rapids for it!
You can listen to "Fire Inside" in full here:
Pop Evil are currently on the road in support of their new album, with Zero 9:36 & BRKN LOVE.
Glad to hear that Leigh is feeling better! Last month Pop Evil had to reschedule shows, as Leigh tested positive for COVID-19.
They recently announced a new run of shows in November with Disturbed and Staind, two of which won't be too far away!
11.4.21 - Gary, Indiana, Hard Rock Casino Northern Indiana
11.6.21 - Evansville, Indiana, Ford Center
Check out more upcoming tour dates here!
UP NEXT: 11 Michigan Celebs and Where They Went To High School