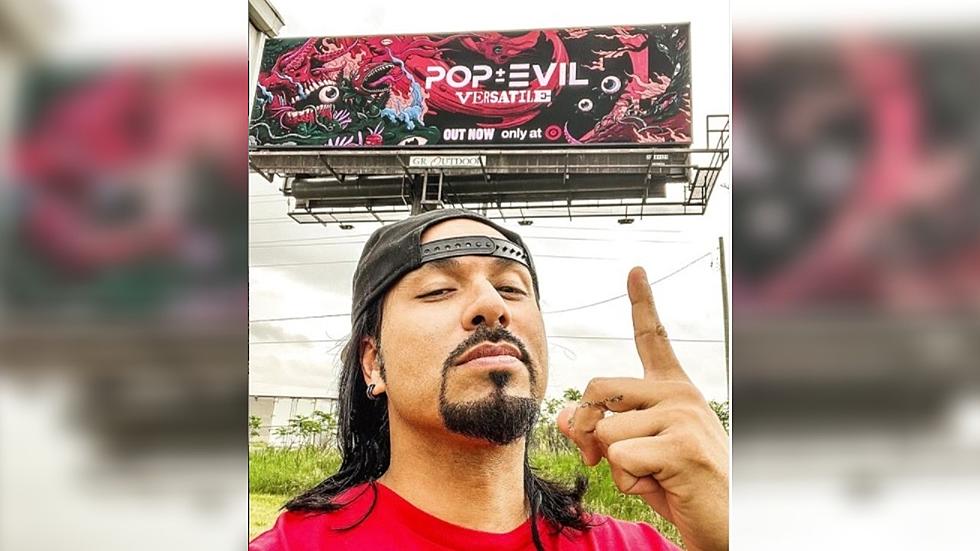 Pop Evil Singer Leigh Kakaty Tests Positive for COVID-19
Pop Evil, Instagram
West Michigan's Pop Evil have paused their tour after frontman Leigh Kakaty has tested positive for COVID-19.
On Sunday, the band postponed a concert in Denver, posting to social media that a member of their team had contracted the virus.
Monday, August 16, Pop Evil shared that Leigh, who is fully vaccinated, as are all band and crew members, has a break-through infection of COVID-19. From their post below it sounds like Leigh is on the road to recovery.
Pop Evil are hoping to reschedule their upcoming concerts through August 25 to the end tour. They are currently planning to resume the Versatile Tour August 27 in Virginia Beach.
Here is the band's Facebook post in full:
To our Evilz, we always want to be fully transparent with our fans and the status of our shows. All of our band members and crew have been vaccinated prior to us starting tour. Yesterday, and again this morning, Leigh Kakaty tested positive for COVID-19. Leigh wanted to make sure his test wasn't a false positive before postponing any more shows. With his second positive test this afternoon, out of an abundance of caution, we will be postponing our shows and be back for our show in Virginia Beach on August 27. We are doing our best to move the following shows: Denver, CO (8/15), Des Moines, IA (8/17), Fargo, ND (8/18), Joliet, IL (8/20), Nashville, TN (8/21), Savannah, GA (8/23), Asheville, NC (8/24) and Jacksonville, NC (8/25) to the end of the tour. Leigh is already feeling much better and will be back on his feet in no time. We want to thank everyone for their continued support! See you soon.
It is so good to hear that Leigh is feeling better!
GRD is sending love to our friends Pop Evil, hoping for a speedy recovery for Leigh and continued good health and safety for the rest of the band and crew!
UP NEXT: 11 Michigan Celebs and Where They Went To High School