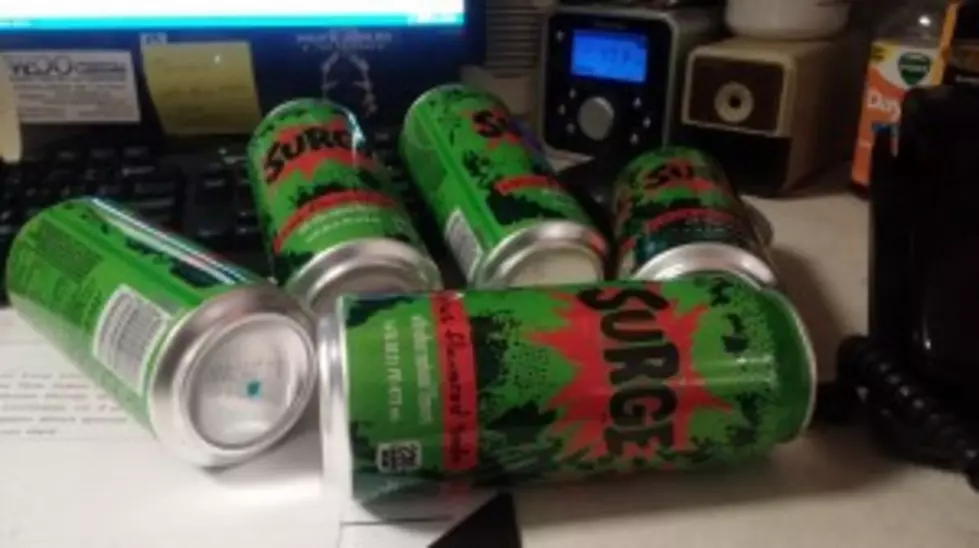 Surge Being Test Marketed in Southeastern U.S., Launches #SpotASurge Campaign [Video]
(Metalhead Ned/WGRD)
Surge: the final frontier.
If you have been sticking to 97.9 WGRD, you'd know that I am quite the Surge fan.
Things are starting to change though.
Soda juggernaut Coco-Cola has started to test market the green soda into select market in the select southeastern U.S. markets!
Surge has been sold exclusively on Amazon for the past few months. And every time they re-stock, it sells out each time.
Is everybody ready to hear this!!? We are excited to announce that SURGE IS COMING BACK TO STORES IN SELECT TEST MARKETS!!! All of our hard work and support has paid off in bringing SURGE this far! The Coca-Cola Company is listening to us and giving us a chance to show them that demand still exists for our green goodness. But, this is just the beginning and a VERY LIMITED TEST IN SELECT MARKETS! We need to work together to show The Coca-Cola Company that demand for SURGE exists BEYOND these markets!

Starting today, Surge will be available for a limited time across various convenience stores in the Southeast USA. For a link to where you can find Surge on a map, visit Coca-Cola's new Surge website.
You heard that right! Coca-Cola has begun test marketing!
They have also launched a social media campaign with the hashtag #SpotASurge.
Basically, you snap a picture of where you find Surge, name the place you found it with the hashtag and Surge will post it to its website. It's viral marketing at it's finest.
I am sad, though, that it is not being test marketed in Grand Rapids.
If you didn't know, Grand Rapids is a test market for Coca-Cola thanks to the local bottling company by John Ball Park. Hopefully Surge will come here soon!