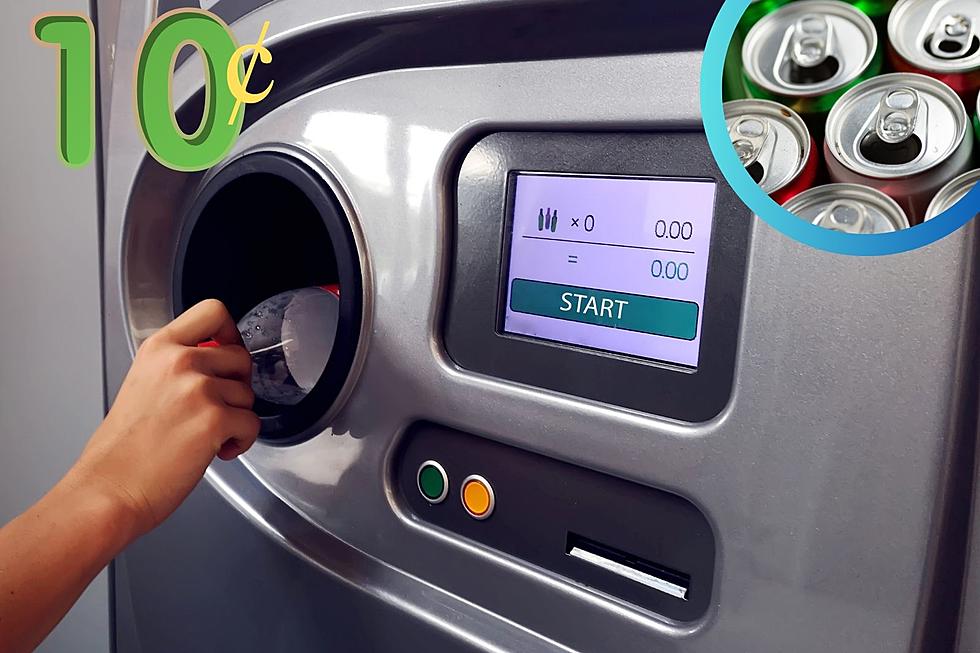 Get Your Money Flint: $100 Million in Empty Bottles in MI Homes
Credit: Canva
Returning bottles takes work on our part at Meijer, Kroger or Wal-Mart in Detroit, Flint, Grand Rapids...all of Michigan, really. Since the pandemic it's too much effort which means people are hoarding bottles ($$) somewhere in their homes.
Millions of dollars in bottle deposits are sitting in Michigan homes.
The Michigan Department of Treasury says before the pandemic 90% of households returned bottles & cans. Now, WXYZ-TV reports that number has fallen to 75%.
A LOT of money is sitting in homes around the state. In total, nearly $100 million worth of unreturned cans/bottles that could be used for gas, groceries, diapers, etc.
Those cans and bottles will be recycled by manufactures again if they're ever returned.
How many bottles are you legally allowed to return per day in Michigan?
You're allowed to return however many bottles you want, per day. That said, retailers are not expected to refund more than $25.00 per customer, per day.
You can return 250 bottles to Kroger in Grand Blanc. Then another 250 bottles to Meijer in Burton. Then, another 250 bottles to Wal-Mart in Clio.
If a store decides to allow more bottles accepted per day, that's up to them.
These MI Pickle Pizzas Are Better Than Chain Pies
Is it illegal to return bottles or cans from another state without bottle deposits?
Yes. It turns out there's a lot of bottle return fraud from states that border those with bottle deposits. (We're looking at you Wisconsin, Ohio and Indiana.)
According to a story by ABC12 late 2021, new legislation was passed to punish people with a felony, five to 20 years prison time.
What's more... any retailer involved in a scheme gets penalties, too.
It's so bad, the State of Michigan has set aside $1 Million annually for police enforcement of bottle deposit return fraud.
If a store won't accept your bottles the Michigan.gov website has info to report the problem. The 10-cent deposit has been law in Michigan since 1978 so, it's rare if you run into a problem.
Michigan Lakes With Weird or Creepy Names
Lakes Around Michigan with Names that Sound Strange, Creepy or Like a Horror Movie
Check Out Michigan's Last Drive-In Theaters
With just a handful left in the country, Michigan boasts 9 surviving continually running drive-in movie theaters still entertaining families under the night sky.
Kid Rock's Custom Built, Pimped Out Cadillac
This 1970s-era Cadillac Fleetwood has been modified for the one and only Kid Rock. West Coast Customs took care of the modifications, giving it plenty of over-the-top touches that scream both 'Kid Rock' and 'Detroit.'