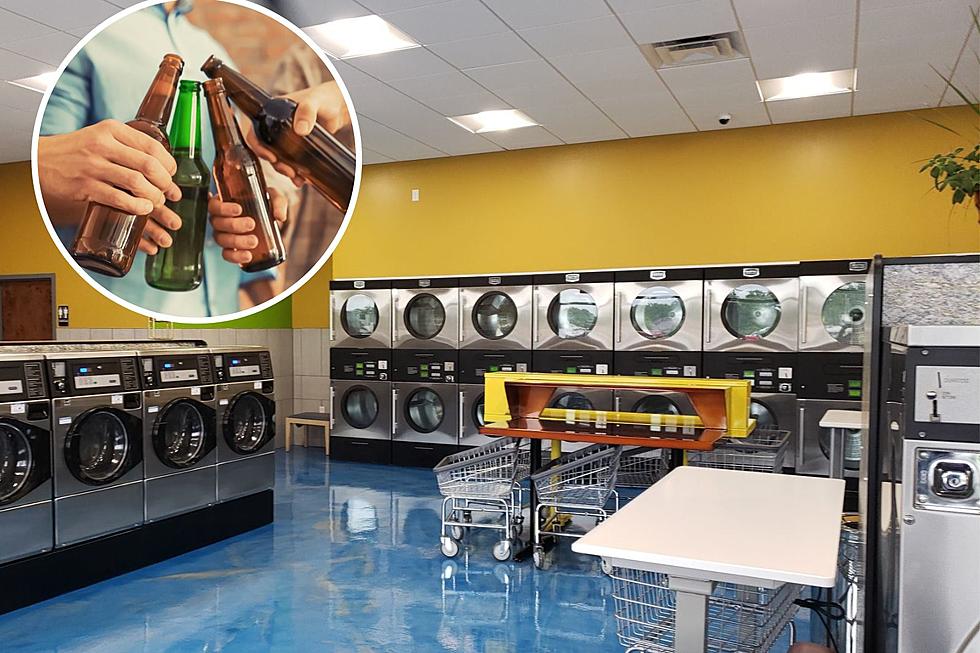 Michigan's First Laundromat to Sell Alcohol is Coming to Grand Rapids
Duds N Suds Facebook, Canva
If you've always wanted to kick back a few while waiting for the spin cycle at the laundromat - great news!
Michigan's first even laundromat to sell alcohol will be a reality in a Grand Rapids soon.
Duds N Suds first opened at 1517 Langley St. SE five years ago with the goal of being a "higher end" laundromat. The facility has 60 washers and 40 dryers.
According to Crain's Grand Rapids, the owner Edward Bates thought alcohol would be a good addition to his business. He started the process about a year and a half ago.
After being denied a liquor license twice previously, the Michigan Liquor Control Commission unanimously voted to that decision this week after Bates and his lawyers submitted appeals.
Crain's reports that the business submitted additional details about site security and emergency response plans to the MLCC. The plan was also scaled back so that Duds N Suds will only serve single-serving drinks such as cans of beer, wine or cider.
According to Fox 17, Bates will start out with one cooler and add more if he needed. He is also considering adding a bar.
Of the decision to serve alcohol, Bates tells Fox 17,
I figure, why not? If they can just relax and unwind a bit. And, some people come in here— they're doing, working from home and on their computer. So, why not be able to have a beverage and socialize?
He expects to be serving wine and beer at Duds N Suds within the month.
12 West Michigan Restaurants with With Igloos or Other Outdoor Heated Dining
Winter weather in West Michigan can be a bit frightful - but that doesn't mean dining outside in the wintertime has to be!
Here are twelve bars and restaurants in West Michigan that offer cozy outdoor dining inside an igloo, greenhouse, or other heated structure.
Some even have outdoor fireplaces and holiday lights to keep you feeling festive!
Any igloo dining experiences we missed? Let us know and we'll add 'em to the list!
Gallery Credit: Janna