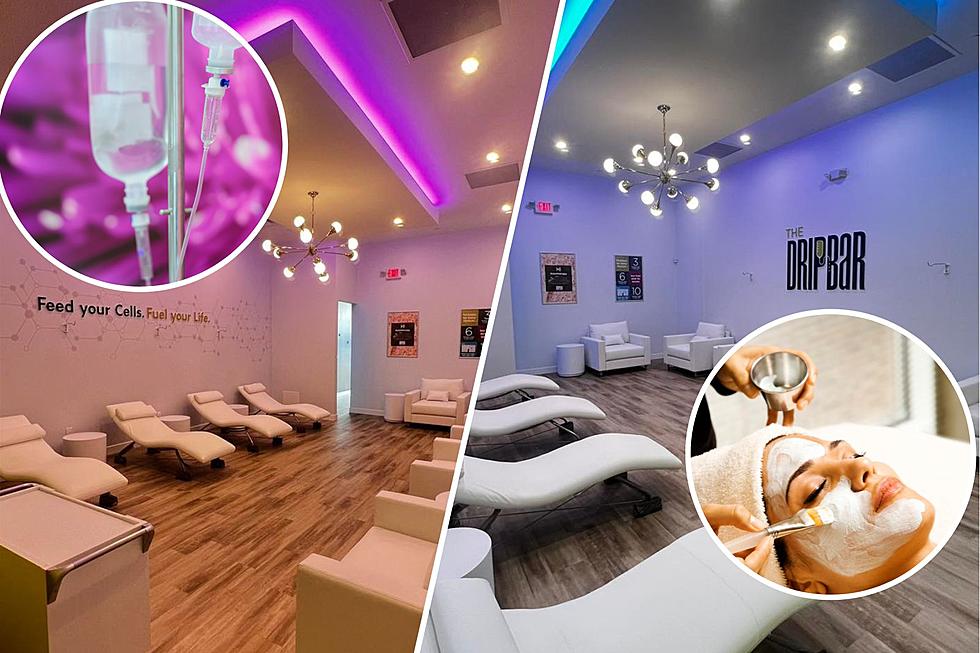 New Drip IV Bar Opens in Grand Rapids
The Drip Bar Grand Rapids, Facebook/ Canva
Something I've only ever seen on reality TV shows is coming to Grand Rapids.
A new intravenous therapy bar is opening up this week.
The Drip Bar says they address health at a "cellular level" and are committed to "helping people take their healthcare beyond diet, exercise, and traditional medicine to support their physical, mental, and cellular wellness."
What kind of services does The Drip Bar offer?
IV Lifestyle Drips - According to The Drip Bar, they are absorbed at a much higher percentage than vitamins and nutrition, feeding your cells for a more balanced life.
IV Health Support Drips - The Drip Bar says these health support infusions have been engineered to aid your body in the healing process.
IM Shots - If you don't have time for a full infusion, The Drip Bar says IM shots can give you a boost in just five minutes.
Programs - Combination of drips and shots
Facials
Infrared Sauna
Red Light Therapy
Halo Therapy
Weightloss
Detox Drinks
Oral Supplements
The Drip Bar is located at 2500 East Beltline Ave., Suite 0-100.
Their grand opening is set for July 5, 2023. They are offering a grand opening special - book an appointment by July 5, get 50 percent off, plus a free B12 shot.
Follow The Drip IV Bar Grand Rapids on Facebook for updates.
Do You Work In One Of Michigan's Most Stressful Jobs?
Some jobs are stressful but pay well. While others are high-stress and come with low pay. These are the most stressful jobs according to the Department of Labor's Occupational Network.