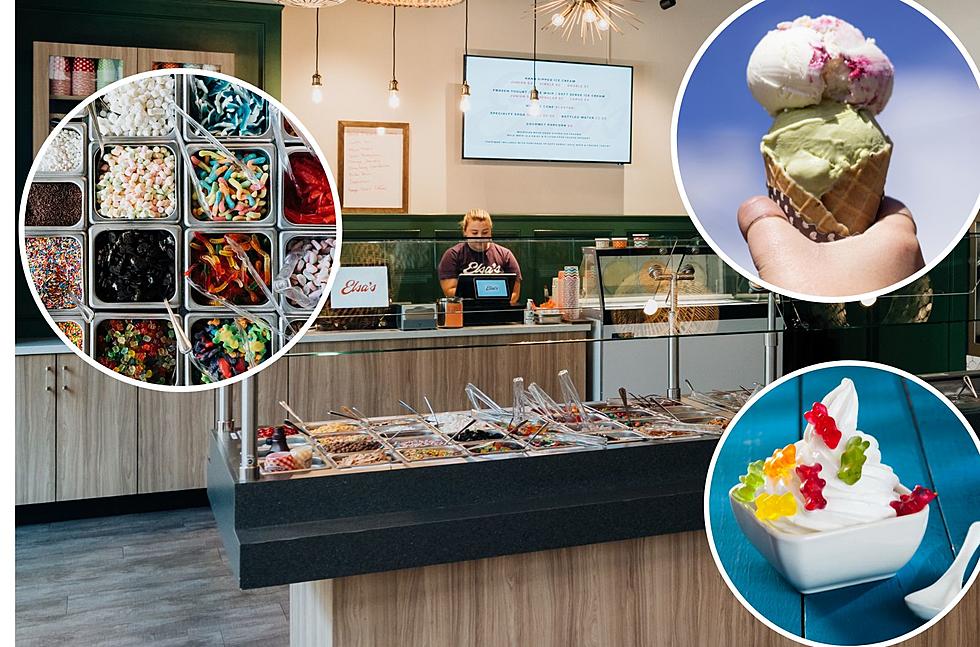 You Can't Top All These Toppings! New Ice Cream Shop Opens Downtown Grand Rapids
Elsa's, Facebook/ Canva
If you're a person who loves to add a little of this and that to your ice cream - there's a new dessert shop to try downtown Grand Rapids!
Elsa's Ice Cream Shop is now open at Studio Park at 121 Ionia Ave. SW Suite 135.
So you can grab a tasty treat and check out a movie at Celebration Cinema Studio Park!
Emily Loeks, director of community affairs for Studio C, the company that owns Studio Park and Celebration Cinema, tells MLive,
Studio Park is designed to be a gathering spot.We love to have tenant businesses who participate in the vision of bringing people together with a warm welcome, accessible offerings for everyday celebrations, and in this case... cool treats! Elsa's is a great new addition for folks to enjoy after a movie or during some of the great concerts we have planned for the outdoor piazza this summer.
At Elsa's you'll find more than twelve flavors of ice cream, frozen yogurt, frozen custard, soft serve, and Dole Whip. The new ice cream joint encourages customers to "top 'til you drop" as toppings are included with your purchase!
Toppings include a variety of sprinkles, gummy candy, breakfast cereals, marshmallows, Oreos, nuts, M&Ms, Skittles, jelly beans, Runts, a variety of cookies, and more.
The hand-dipped ice cream is made in Michigan! Elsa's serves ice cream from Moo-ville Creamery and Ashby's Sterling Ice Cream. The Dole Whip is dairy and gluten free. Prices range from $4 to $8 and a waffle cone is $1.
Elsa's also serves specialty sodas and gourmet popcorn.
Elsa's celebrated its grand opening in June of 2023. The new business is open daily 12p.m. to 9p.m.
Keep up with Elsa's on Instagram.
Check Out More Than 20 Spots for Ice Cream in the Grand Rapids Area
Here are some favorite spots in the Grand Rapids area to grab an ice cream cone, slush, flurry, shake, sundae or even hot dog!