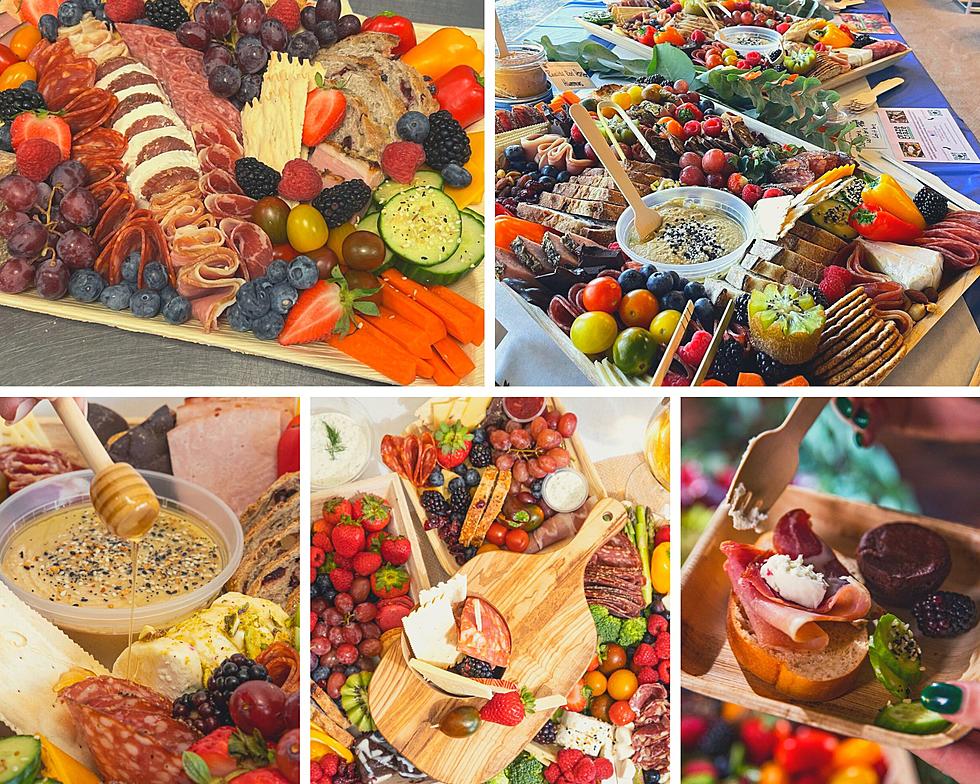 New Customizable Charcuterie Board Shop Opening in Grand Rapids
matt@matthewpace.com via Grace Craze/ Facebook
Charcuterie boards continue to be super popular - well, a new Grand Rapids business specializes in them, and they cater!
What is Graze Craze?
Graze Craze was founded In Oklahoma in 2020 by US Air Force veteran Kerry Sylvester and now has franchise locations across the U.S. - with one opening in Grand Rapids soon!
Graze Craze calls themselves the innovator of "grazing" - an "attractive food trend sweeping the nation...Grazing allows people the flexibility to eat an entire meal or small portions of food during the course of the day."
Graze Craze creates customizable charcuterie-style grazing boxes, platters, or tables designed to meet customers wants and needs, and also for specific health or medical requirements. They also have meals for one and grab and go boxes.
You'll get to choose from a variety of high quality meats, cheeses, fruits, vegetables, dips, jams, and spreads.
Check out Graze Craze's menu here.
When is Graze Craze Opening in Grand Rapids?
Graze Craze Grand Rapids will be the company's second Michigan location, with one already open in Detroit, and other coming soon to Okemos.
Graze Craze is located in Cascade at 6275 28th St. SE, Suite G.
Graze Craze will be opening to the public Monday, March 6, 2023.
The new store's hours have yet to be listed.
Follow Graze Craze Grand Rapids on Facebook for updates!
15 Out-Of-The-Ordinary Food and Drink Flights in West Michigan
From grits to ice cream, to mimosas and margaritas, there are tons of unique food and drink flights to try in West Michigan!
16 West Michigan Restaurants Featured on National TV
West Michigan has a great foodie scene! Through the years, national TV shows like Food Paradise, Cheap Eats, and Diners, Drive Ins, and Dives have shot at West Michigan restaurants.
How many have you visited? Which local restaurants do you think SHOULD be featured on national TV?