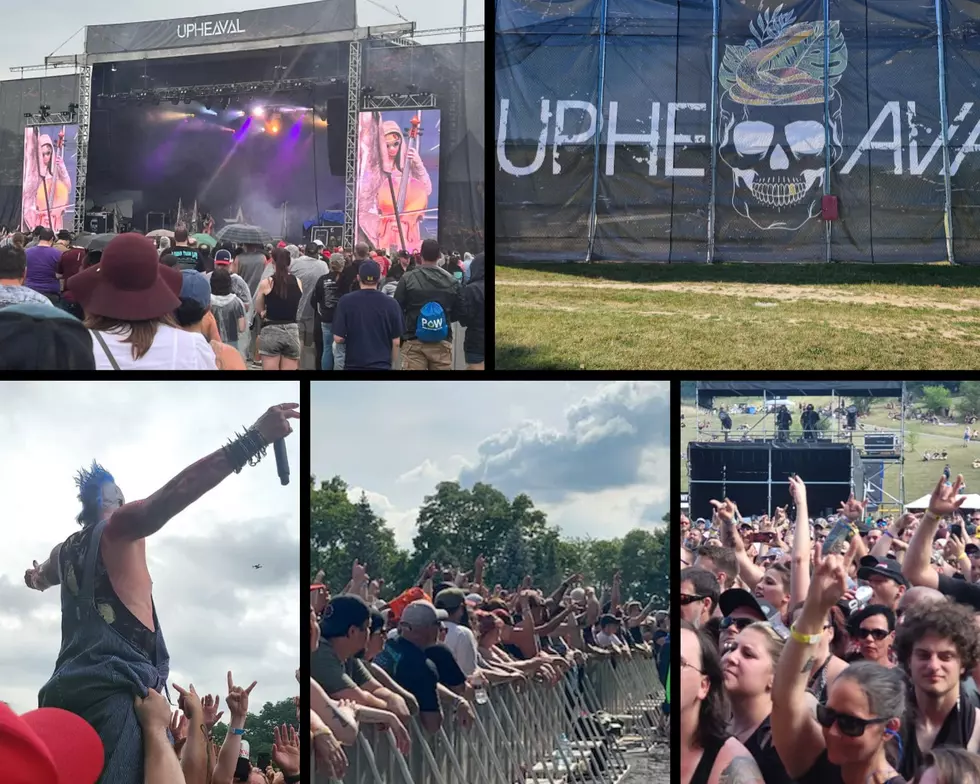 Grand Rapids' Upheaval Festival Announces 2023 Dates, Tickets Go On Sale
We just experienced and AMAZING weekend of rock at Upheaval Festival 2022... well, are you ready to rock again in 2023 Grand Rapids?
Upheaval, Grand Rapids' rock festival, is returning next summer!
Upheaval Festival to Return to Grand Rapids in 2023
Upheaval Festival has announced their dates for next year!  The largest outdoor multiple day rock music festival in West Michigan will return to Belknap Park in Grand Rapids July 14th and 15th, 2023.
Tickets go on sale this Friday, July 22, 2022, at 10a.m. here.
VIP tickets sold out this year, so it's never a bad idea to think about getting your tickets early!
Keep listening to WGRD to score FREE tickets to Upheaval Festival 2023! 
What Bands Are Playing Upheaval Festival in 2023?
The lineup for Upheaval 2023 has yet to be announced.
We did get some good ideas of who you'd like to see next year - check it out here!
In 2022, we saw INCREDIBLE performances from Disturbed, Breaking Benjamin, Three Days Grace, Theory of a Deadman, Mudvanye, Hatebreed, Avatar, Nothing More, Ayron Jones, and more.
According to our recent poll, Mudvayne, Avatar, Nothing More, Disturbed, and Three Days Grace were all fan favorites!
Upheaval's 2021 was also AWESOME, with Korn, Rob Zombie, Chevelle, Staind, Skillet, Like a Storm, and more.
We are SO EXCITED to share with you soon which amazing bands will be rocking Grand Rapids at Upheaval Festival 2023! Stay tuned!
The 'Big 4' of 17 Metal Subgenres
Everyone knows the 'Big 4' of thrash metal, but what about some other styles of metal?
Best Rock + Metal Albums of 2022 (So Far)
More albums have been released in 2022 than there are grains of sand on the world's beaches. Here's the best so far!