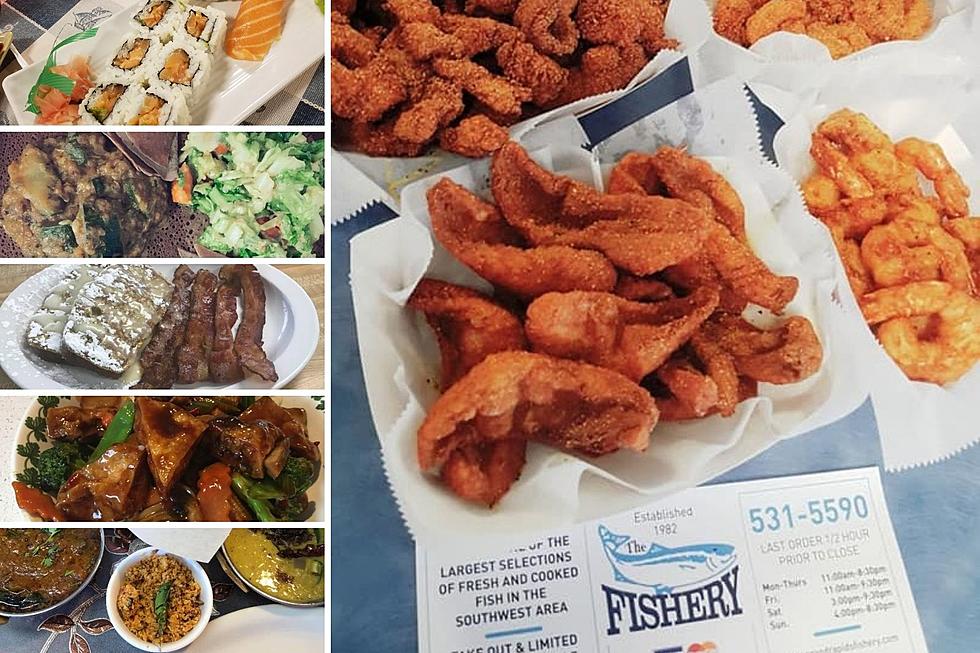 Are These Metro Grand Rapids' Most Underrated Eateries & Restaurants?
📷 Facebook
When the posters on the Grand Rapids subreddit aren't arguing about the Blue Bridge or Zipper Merging, they tend to talk a lot about food. And a recent post looks to find some of the hidden gems in the GR restaurant scene.
In a post by u/MrBallistik yesterday, the posting asks:
We've discussed all the well-known spots. But what are the restaurants that you love that no one talks about? What are your hidden gems?
The thread quickly grew as users dropped some of their favorite spots in Grand Rapids & West Michigan, with the comments quickly topping over a hundred. So here are some of the hidden gems of Metro GR according to West Michigan redditors:
Sushi-Yama
Located in the basement of McKay Tower, it's location may lead it to be overlooked, but some swear they've got some of the best sushi in town.
Little Africa Ethiopian Cuisine
Located at 956 E Fulton a recent review touts the food: I've had Ethiopian cuisine across the country and nothing compares to this hometown classic! This delicious fare has set the bar by which I judge all others.
The Pita House
With locations in both Easttown & on 28th St, fans of middle eastern fare can find their faves like Gyros, Shwarma, Kabobs, Kibbe, and more.
The Chopstick House
The Chopstick House is located on 28th St in Wyoming and redditors raved about the taste and portion sizes: Huge portions, decent prices, and super nice people.
Shelley's Kitchen
Shelley's Kitchen in Wyoming on Burton got a shoutout as one of the best breakfast spots you'll find in town: amazing breakfast food and their chorizo Benedict is yum
Grand Rapids Fishery
For seafood lovers, Grand Rapids Fishery (actually located in Wyoming off 36th St) was noted for having some of the best seafood in town and a spicy tartar sauce that can't be missed.
Mithu Srilankan & Indian Cuisine
For those who love Indian Cuisine, it seems that one of the best spots in Grand Rapids is also one of its best-kept secrets. One comment noted it was their ONLY spot for Indian food: Only Indian restaurant I'll eat at (and I've tried A LOT). Nothing can touch it for flavor, freshness, and just the right amount of spice.
What do you think? Are there any of your favorites not on the list?
Five More Out-Of-The-Way, Inexpensive Grand Rapids Restaurants