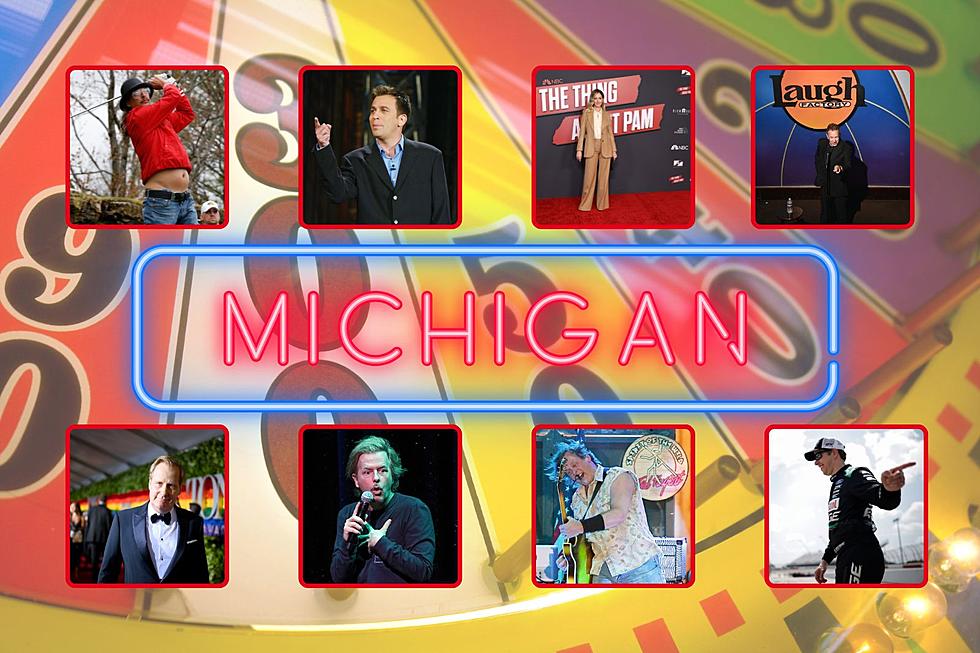 The Top 13 Michigan Natives That Could Host Wheel of Fortune
Getty Images / Canva
Hear me out on this: when faced with the challenge of replacing Alex Trebek, guest hosts were brought in for a test drive. So why not take the same approach and let Michigan celebrities take the Wheel for a spin?
The Case for a Michigan Native to Take Over Wheel of Fortune
Look at that face. Pat Sajak, you, sir, are a national treasure. Replacing you won't be easy. Your quick wit and ability to reign in situations while having the comedic instincts to let others run their course are qualities that make you darn near irreplaceable...but let's try.
Michigan natives are the perfect type of people to host Wheel of Fortune. We had hospitality drilled into us as children, we learned how to relate to anyone thanks to Midwest church, and most of us are used to being in front of a crowd (I'm counting shopping at Meijer on a Saturday afternoon).
That said, it takes a special kind of person to host a game show week after week, a hard-working person. A person raised in a blue-collar household with good old fashion values and the ability to pronounce Mackinac and refers to a Coke as a pop.
Related: This is Michigan's Most Filmed Location? Come on Hollywood!!!
I've put together a list of people who were either born or raised in Michigan that already have enough Hollywood credibility to get the coveted Wheel of Fortune podium slot. Let's start with the Mitten State natives that qualify only because they are from Michigan and it would be entertaining to watch them set fire to the Wheel set, and then work our way into the Michigan-born person who was born to replace Pat Sajak.
Michigan Natives We'd Love to See Host Wheel of Fortune
Let's fantasy cast Wheel of Fortune with these 13 Michigan natives and see how they would change the face of this television staple.
42 Biggest Celebrities From Michigan