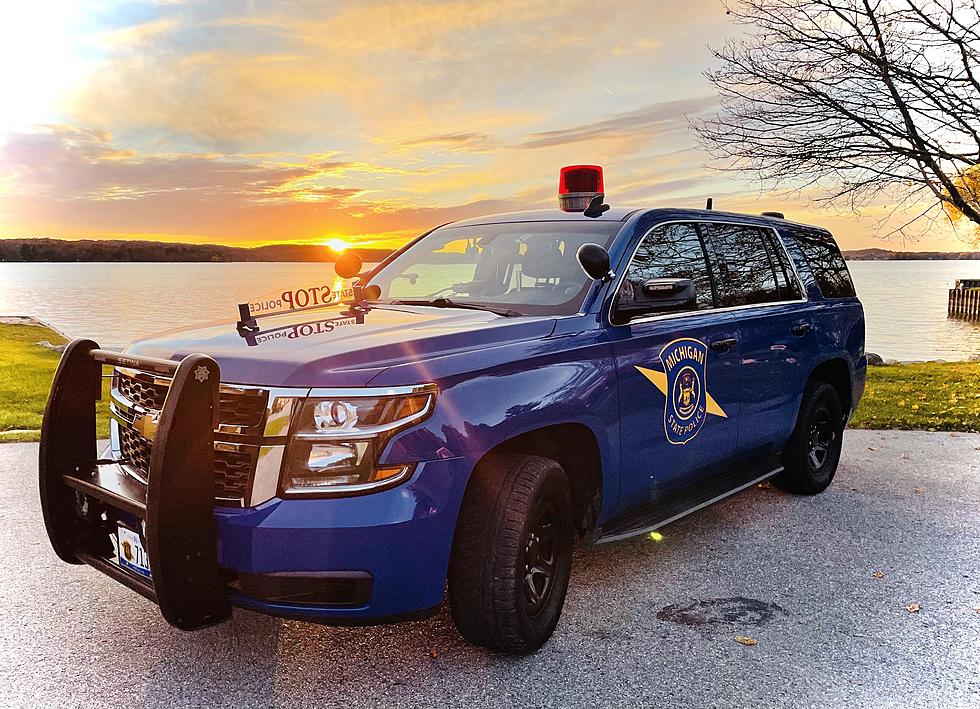 Michigan State Police Cracking Down on Speeding Drivers For the Next Week
MSP, Facebook
Keep that lead foot in check!
Starting this weekend, Michigan State Police and other agencies are cracking down on speeding. The increased enforcement will run June 17 through 25, 2023.
According to MSP, since the start of the pandemic, police have seen an alarming rise in speeding and deadly crashes.
In 2021, there were 237 speed-related fatalities on Michigan roads, an increase of 18.5 percent over 2020, when 200 people died. Nationally in 2020, 11,258 fatalities involved crashes in which one or more drivers were speeding, an 18 percent increase over the 9,478 deaths in 2019.
The goal of increased enforcement is to change risky-driving behaviors and save lives.
Katie Bower, director of the Michigan Office of Highway Safety Planning said,
Speeding continues to be a critical issue in Michigan that leads to many needless crashes, serious injuries and fatalities on our roadways. We are in the busy, warm-weather travel season with many families driving to their favorite destinations to enjoy the summer break. Unfortunately, there will be some drivers on the road who put everyone at risk by speeding and driving recklessly, making crashes more likely. These vital speed-enforcement periods help lessen the impact of those dangerous, impatient drivers.
These Are Michigan's Most Dangerous Intersections
If you're driving in Michigan you might want to avoid these intersections.
Michigan Auto Law
a Michigan-based law firm created the list of Michigan's most dangerous intersections using Police information from 2021 to determine which intersections saw the most crashes.