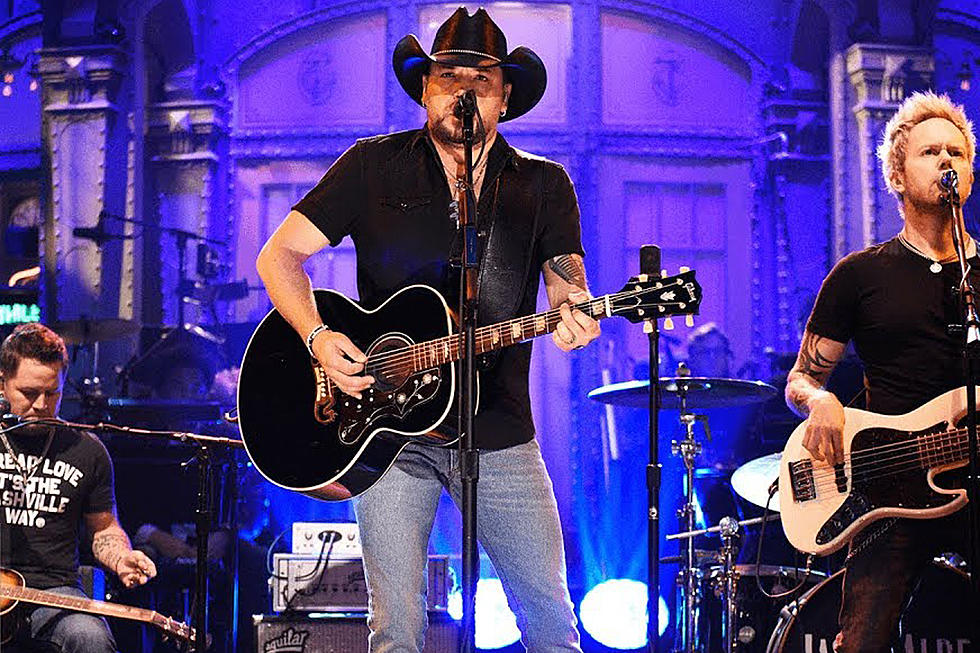 Jason Aldean Opens SNL With Tom Petty's 'I Won't Back Down' As Tribute To Vegas Shooting Victims
NBC
Last week America experienced the deadliest mass shooting in our nation's history during a Las Vegas music festival. 
Jason Aldean was performing his set for the Route 91 Harvest festival on the Vegas strip when a gunman, who will remain unnamed by us, opened fire on the crowd. The tragedy left 58 people dead and over 500 injured.
To add to the sadness we all felt that day, we also lost music icon, Tom Petty.
This past Saturday, Jason Aldean opened for SNL with a few words on what happened in Vegas.
"Like everyone I'm struggling to understand what happened that night, how to pick up the pieces and start to heal," Aldean said. "You can be sure that we are going to walk through these tough times together every step of the way. Because when America is at its best, our bond and our spirit, it's unbreakable."
After his monologue, Aldean went into a rendition of Tom Petty's "I Won't Back Down."