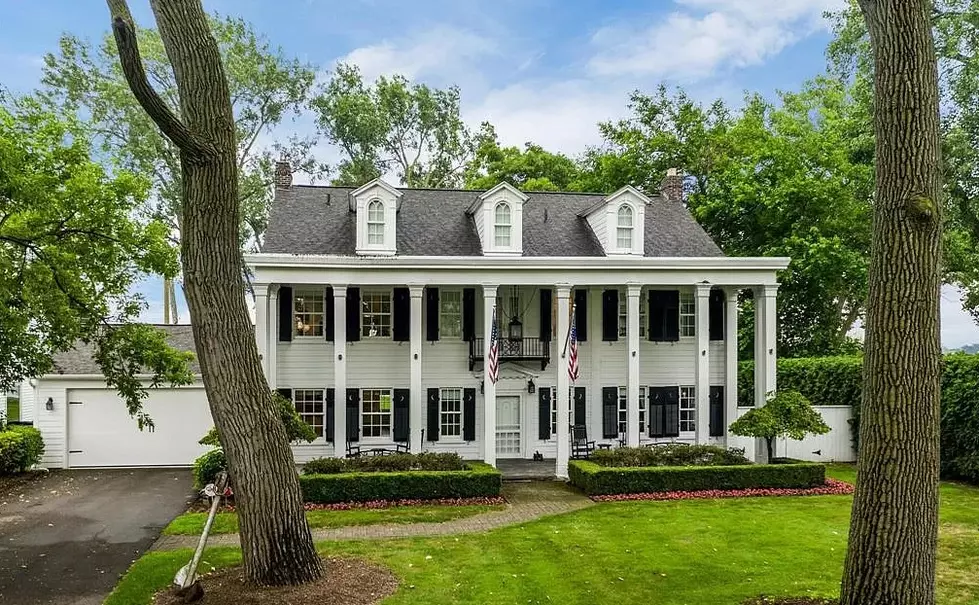 Buyer Of Kid Rock's House Says You're Welcome To 'Sniff The Sheets'
Stylish Detroit / Timothy Cook, Skyline Realty Group, LLC
Apparently, Kid Rock left his Detroit mansion in a hurry, because he left a lot behind.
A Lansing Woman Bought The Property For $2 Million
Kid Rock, whose real name is Robert Ritchie, bought the riverfront property in Detroit back in 2012, and it recently sold to Amy Trahey, who bought it partially because it was ready to move into right away, completely furnished. What she didn't know was that Kid left some personal stuff behind, which may be of value to fans of the veteran rocker.
Matt O'Laughlin, a Realtor at Max Broock Detroit who sold Trahey the property, told Crain's Detroit it was as if "Kid Rock grabbed his underwear and shirts and just took off."
"It's a fun, interesting house," O'Laughlin said.
He Left Behind Liquor, Beer And His Bedding
Trahey admits she's not a Kid Rock superfan, but admits there are some things in the house his fans may want to rifle through, such as photos from his career, and a dining room table with an eagle carved into it.
"There's salt and pepper and liquor everywhere," Trahey told Crain's. Apparently, Kid Rock had partnership with Jim Beam bourbon and left a bunch of bottles, along with a refrigerator filled with his personal brand, 'Badass' beer.
"I can do curated events for fans only," she joked. "I think they'd like to sniff the sheets."
She Bought The House As A Summer Home, But May Use It For Events
The 6000-square foot home is on Detroit's east side near Stockton Park, and features a boathouse and dock on the Detroit River, which was one of the main reasons Trahey bought it.
Her two high school-age sons and she enjoy a variety of water-based activities the home would be perfect for, including, paddle boarding, kayaking, and diving.
She bought the home after the tragic death of her husband, Brian, last summer. Brian took her to a Kid Rock show for her 40th birthday a few years back and they had a great night, so she saw his former ownership as a sign from him to buy it.
"I'm super devastated. I lost my soulmate, but he's showing me signs of things to do," Trahey told Crain's. "I think it's a party house, but it feels like a family house at the same time."
Look Inside Kid Rock's Former Detroit Home
Kid Rock's former Detroit mansion is stunning inside and out. The beautiful home, located at 9090 Dwight St. in Detroit, comes with a custom boathouse and a fabulous downstairs home theater, bar, and dining area.
And the famous Michigan rocker even left behind a couple of American flag pillows and a bunch of his 'Badass Beer.'