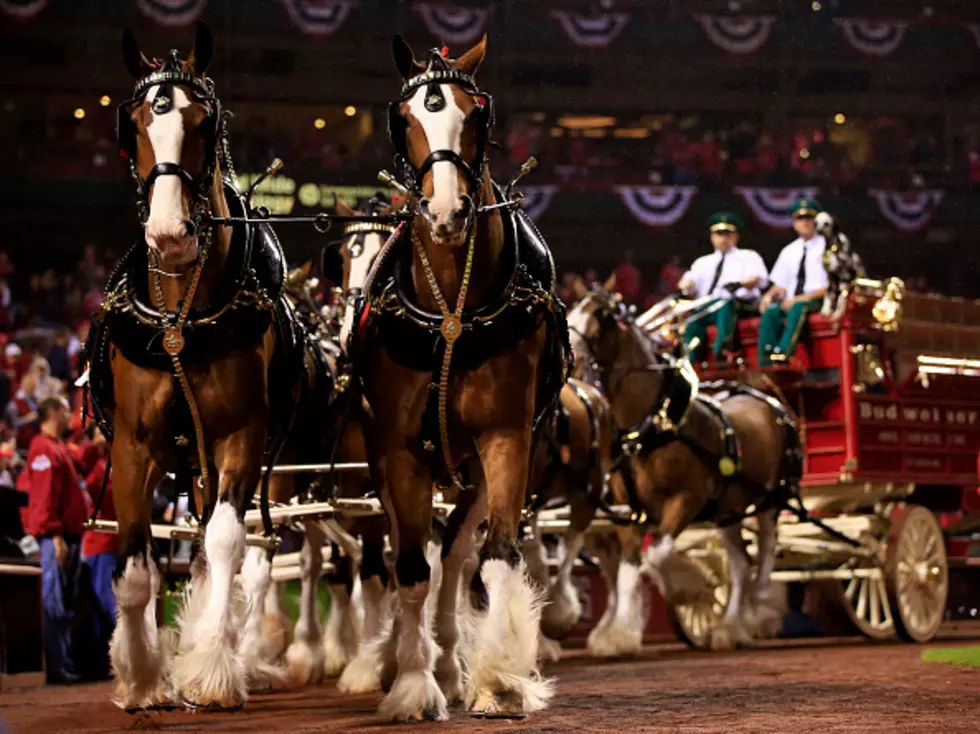 Budweiser Fires Clydesdales This Christmas
Jamie Squire/ Getty Images
Budweiser is putting it's famous Clydsdale's ad out to pasture this Christmas season. Apparently horses aren't "in" this year.
The long-running holiday campaign, in which a camera follows the majestic, giant horses pulling a wagon through the snow, has aired every December since 1987.
According to the Washington Post, the popularity of craft beer among young people has really done a number on the Budweiser brand.
The parent company, Anheuser-Busch InBev found the 44% of 21 to 27-year-old drinkers today have never tried Budweiser.
So now they will be aiming their advertising at the younger demographic to try boost sales. And Clydesdales are for old people??
This year's ads will various people looking into the camera and calling out friends' names, with a narrator saying, "If you could grab a Bud with any of your friends these holidays, who would it be?"
I hope someone answers, "I'd really like to grab a Bud with a Budweiser Clydesdale."
Since you won't be seeing them on TV this holiday season, here's a last look at those famous horses.
It kinda makes you want to shed a tear, and also grab a beer. Much like Christmas itself.