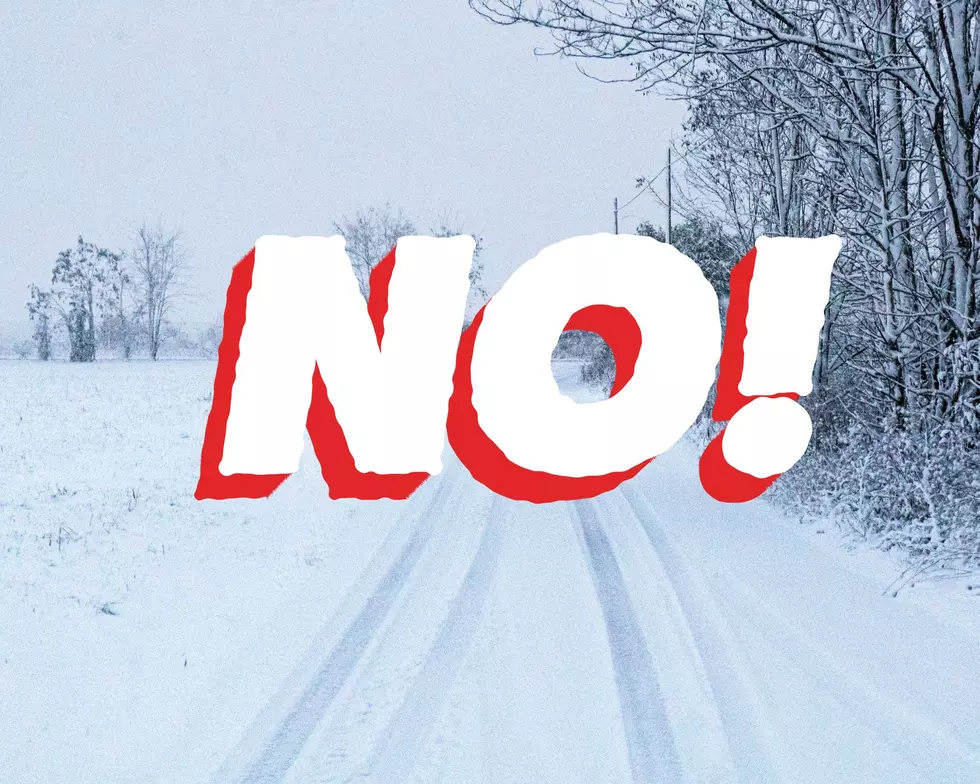 And So It Begins: Michigan's First Snow Due Thursday
Riccardo Lo Re via Unsplash/Canva
Fall color season hasn't reached its peak yet, and here comes the first snow forecast. Welcome to Michigan!
The National Weather Service In Marquette Says Snow Will Come Thursday Night
The great little blast of warmth we've been enjoying this week is about to end, as the north winds will start blowing after a little clipper rain system whip through the whole state late Thursday.
And with cold north winds blowing across warm Lake Superior, that will mean some lake effect snow for the Upper Peninsula. If that occurs, it will mark the first flakes of the  season for Michigan.
As they say on Game of Thrones: "WINTER IS COMING!"
Little Or No Accumulation Is Expected
The lake effect snow showers will be brief and will melt on contact, but the first snow forecast of the season is a reminder that some of us have some things to do before the real stuff starts falling in a few months.
Like get the snow plow stakes out. That is if you are lucky enough to have a plow service. Here's what my plow service is: me. And a shovel.
The good news? The temps in Marquette will shoot back up into the 50s by Saturday, melting any snow that choose to stick around.
Thursday Night

A chance of rain and snow showers before 5am, then a chance of snow showers. Mostly cloudy, with a low around 31. North wind 10 to 15 mph, with gusts as high as 25 mph. Chance of precipitation is 50%. New snow accumulation of less than a half inch possible.
Friday

A chance of rain and snow showers before 11am, then a slight chance of rain showers between 11am and 2pm. Mostly cloudy, with a high near 40. Northwest wind around 5 mph. Chance of precipitation is 30%.
As for here in West Michigan, no snow in the forecast. Yet.
10 Snowiest Cities In Michigan