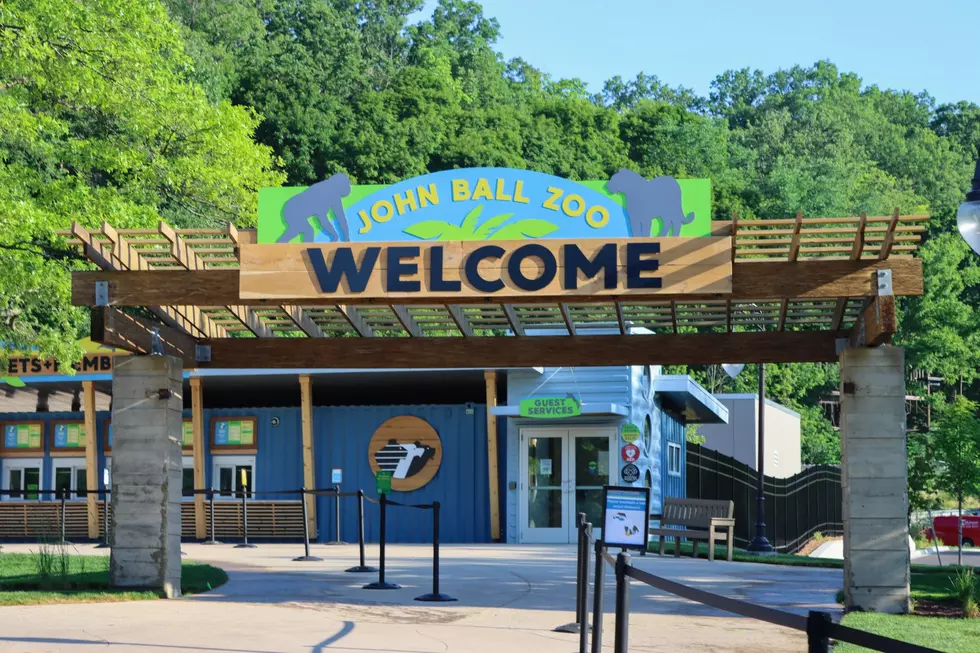 Want to Work for John Ball Zoo? Attend Their Virtual Hiring Event
John Ball Zoo/Facebook
Want to work outside and around animals? Looking to fill multiple positions for their 2021 season, John Ball Zoo is holding a virtual hiring event Feb. 6 10a.m. to 1p.m.
If you're interested in working at the zoo, they say you should submit an application online here and sign up for an interview time. Then keep an eye out for an email with your Zoom link and a time for your interview at the virtual hiring event.
Applicants must be 15 or older.
The Zoo posted to Facebook that they have open positions in Guest Services, Food and Beverage, and Retail, saying:
Working at JBZ means spending beautiful summer days outside in an environment that fosters fun, education, and wildlife conservation!
According to John Ball Zoo's website, they are also hiring an Animal Meal Prep Supervisor, Zookeeper II, Human Resources Manager, and an Information Technology Solutions Engineer.
Currently John Ball Zoo is offering private guided tours. Tours are 45 minutes long and are offered between 10:00a.m. and 2:00p.m. Mondays-Saturdays. Price is $75/group for Zoo Members and $100/group for Non-Members. Pre-registration is required. Find out more here.
Aside from private tours, the Zoo is closed to the public until they open for the 2021 season. They have yet to announce their spring 2021 opening date. John Ball Zoo says they had many exciting additions gin 2020, including red panda cubs, armadillo babies, along with cotton-top tamarins, and a Canada lynx kitten, and they're excited for guests to return in spring 2021.
Enter your number to get our free mobile app
Weird Sculptures Spotted From Michigan Roads