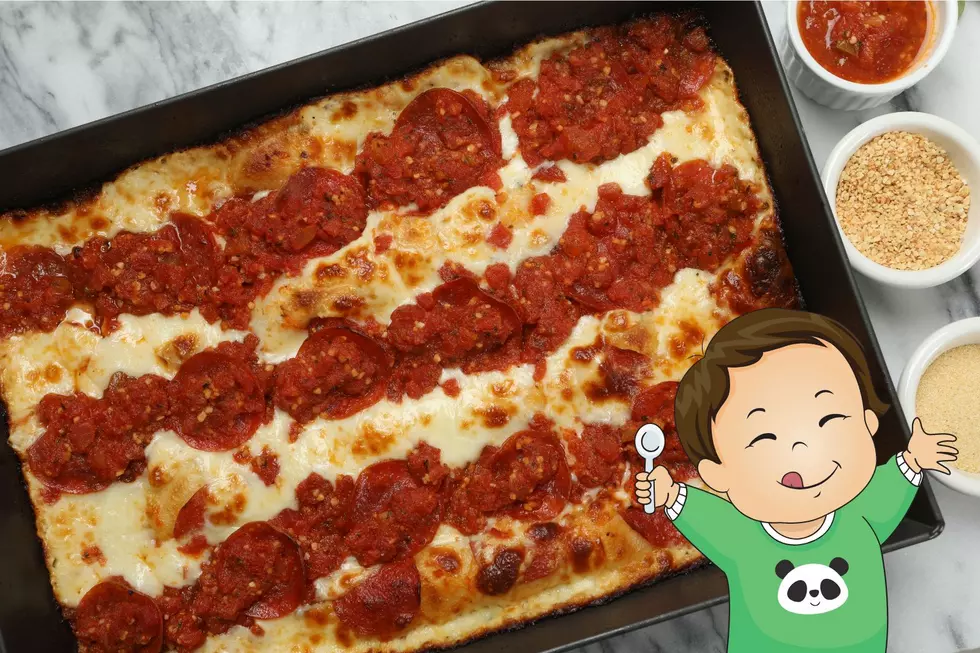 The Top 3 Best Detroit-Style Pizza Places in Grand Rapids
Credits: Canva
Happy National Detroit-Style Pizza Day! 🍕
What is a Detriot-style pizza?
It all starts with the thick and light crust. What is so special about this pizza, you ask? National Day Calendar says "authentic Detroit-Style Pizzas layer the toppings backward." This means that the toppings are placed directly on the pizza dough. Then, a layer of cheese is placed over the toppings. Lastly, the tomato sauce is added on top of the pizza.
When did National Detriot-Style Pizza Day start?
One-of-a-kind pizza was created in 1946 by a restaurant called Buddy's Rendezvous. Now, Buddy's Pizza keeps that tradition alive still today. In 2021, for its 75th anniversary, Buddy's Pizza founded National Detroit-Style Pizza Day.
1. Buddy's Pizza - Grand Rapids
It would be blasphemy to give the number one to the business that started it all. In 1946, Gus Guerra and Concetta "Connie" Piccinato made the first Detriot-Style Pizza. Buddy's official website explains that what makes a pizza Detroit-Style is "the same things that made Detroit - a little bit of ingenuity, some stubborn spirit and a whole lot of heart."
2. Quarantino's
 

 

 

View this post on Instagram

 

 
In the summer of 2020, Quarantino's opened its doors "as a Detriot-style pizza pop-up in response to the pandemic." Today, they are open for takeaway and delivery.
3. Jet's Pizza
View this post on Instagram
A post shared by Jet's Detroit-Style Pizza 🍕 (@jetspizza)
Jet's Pizza is known for its version of the Detroit-Style Pizza. On its website, its Detroit-Style pizza is described as "legendary, with its signature crunch and an aromatic Flavorized crust."
The best part about Jet's Pizza is that there is always more to experience. Besides its Detroit-Style Pizza, guests can have the classic hand-tossed pizza, a huge New York-style pizza, thin crispy crust, or a gluten-free option.
Highest Rated Pizza in Grand Rapids