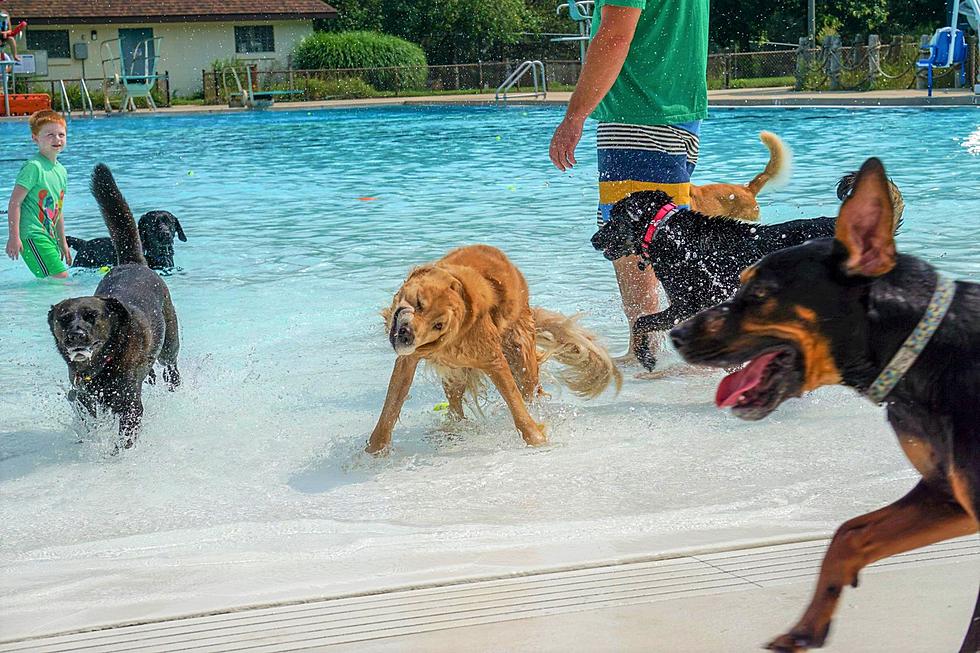 Swim with Your Dog For Free at the City of GR's Upcoming Wag 'n' Wade
City of Grand Rapids, Facebook
We all need a pool day every once in a while -  even our dogs!
The City of Grand Rapids' free event where you can swim with your pup, Wag 'n' Wade, is returning this year to Richmond Pool August 22!
After taking last year off due to the pandemic, this will be the City's 4th Wag 'n' Wade event. This event happens the day after the pool season closes, right before they drain the pools for the off-season.
The City of GR shared the date of the event (August 22, 2021) to Facebook, saying details and registration information will be coming in the next few weeks.
In years past, pre-registration has been needed to participate. The City of Grand Rapids has provided tennis balls, drinking water, and clean up bags. There also have been additional giveaways and treats.
Participants have needed to bring:
Proof of rabies vaccination  (if you didn't upload when
registering)
Leash for taking your dog in and out of the pool area
A towel
Some of these details may have changed for 2021 -- stay tuned to the City of Grand Rapids Parks and Recreation Facebook page for updates!
Find more information about the City's pools and splash pads here.  While the Wag 'n' Wade event is free, usually pool admission is $1 for Grand Rapids residents under 17, residents 18 and over are $2. For non-residents under 17 it's $3 and for those over 17, it's $5. You can find info on punch cards and season passes here.
Richmond Pool at 1101 Richmond Street NW is currently open (to humans :) ) Monday, Tuesday, Wednesday, Saturday 1p.m. to 4p.m. and 5p.m. to 8p.m., Thursday 1p.m. to 4p.m., and Sunday noon to 4p.m.
Check out these 50 fascinating facts about dogs:
KEEP LOOKING: See What 50 of America's Most 'Pupular' Dog Breeds Look Like as Puppies