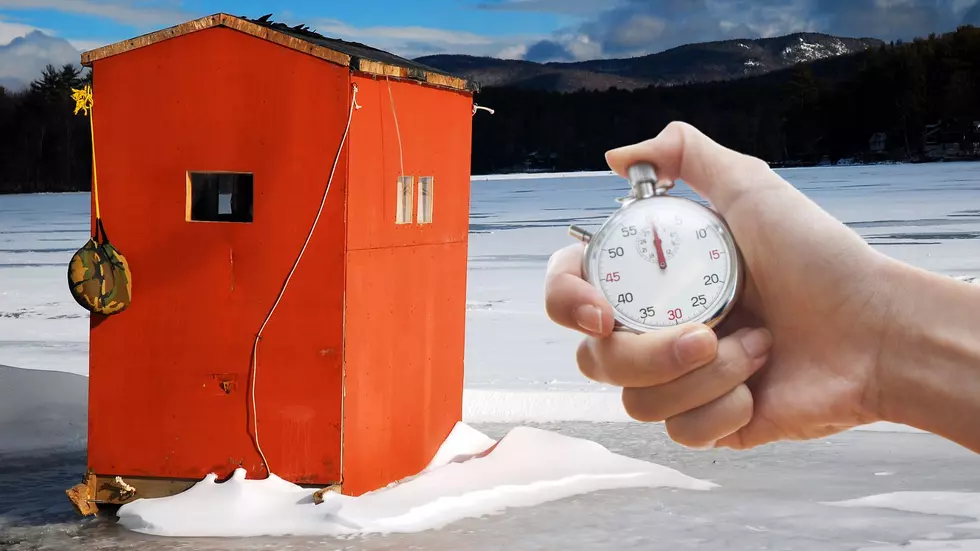 Shortest Fishing Season In Michigan Barely Open For An Hour
Canva
Fishing is a long sport. It's meant to be relaxing, low-key, slow-paced, and a time to crack a few beers with your buddies, and take some time away from the hustle and bustle of everyday life.
But for people fishing for Lake Sturgeon in Michigan, this fishing season is ANYTHING but low and slow. It's fast and extreme. In fact, it's considered the shortest hunting or fishing season in the world, and this year it was barely open for an hour.
Lake Sturgeon are a somewhat endangered species in the Lakes of Michigan. Invasive species and overfishing in the past have dwindled their population, and the Michigan Department of Natural Resources has done what it can to repopulate and protect the fish.
But, they're trophy fish, and highly coveted among fishers for their size, and of course their meat and caviar. So, every year, about this time, the MDNR opens a short window for fishermen to catch Lake Sturgeon, which can grow up to 6 feet in length.
It's widely considered the shortest fishing or hunting season in the world, and this year, it barely lasted more than an hour. Each year, on Black Lake in Cheboygan County, authorities open the season at 8 a.m. on a predetermined date and will CLOSE the season once Six fish have been caught and harvested, OR, if five fish have been harvested by the end of the day.
This year, there was no need to wait until the end of the day. The sixth fish was caught just 65 minutes after the season opened.
"Lake Sturgeon rehabilitation efforts in Black Lake over the last two decades have been a successful collaboration between the Michigan DNR, Sturgeon for Tomorrow, tribal agencies, Michigan State University, and Tower-Kleber Limited Partnership. This population has increased in the past 20 years due to rearing and stocking efforts, research and protection of spawning adults, and this trend is expected to continue." - MDNR
What's crazy is, this isn't even the shortest the season has ever been. Last year, the season ended after just 36 minutes, and the largest fish caught was a 62-inch male that weighed 67 pounds.
It's by far one of the most unique hunting seasons in the world, and one of many in Michigan.
Check out all of the different hunting seasons in Michigan in the gallery below.
Hunting Seasons in Michigan
There are a TON of opportunities to hunt in Michigan, but many are only open for certain windows through the year. See which seasons are open and about when, as some exact dates will fluctuate from year to year.