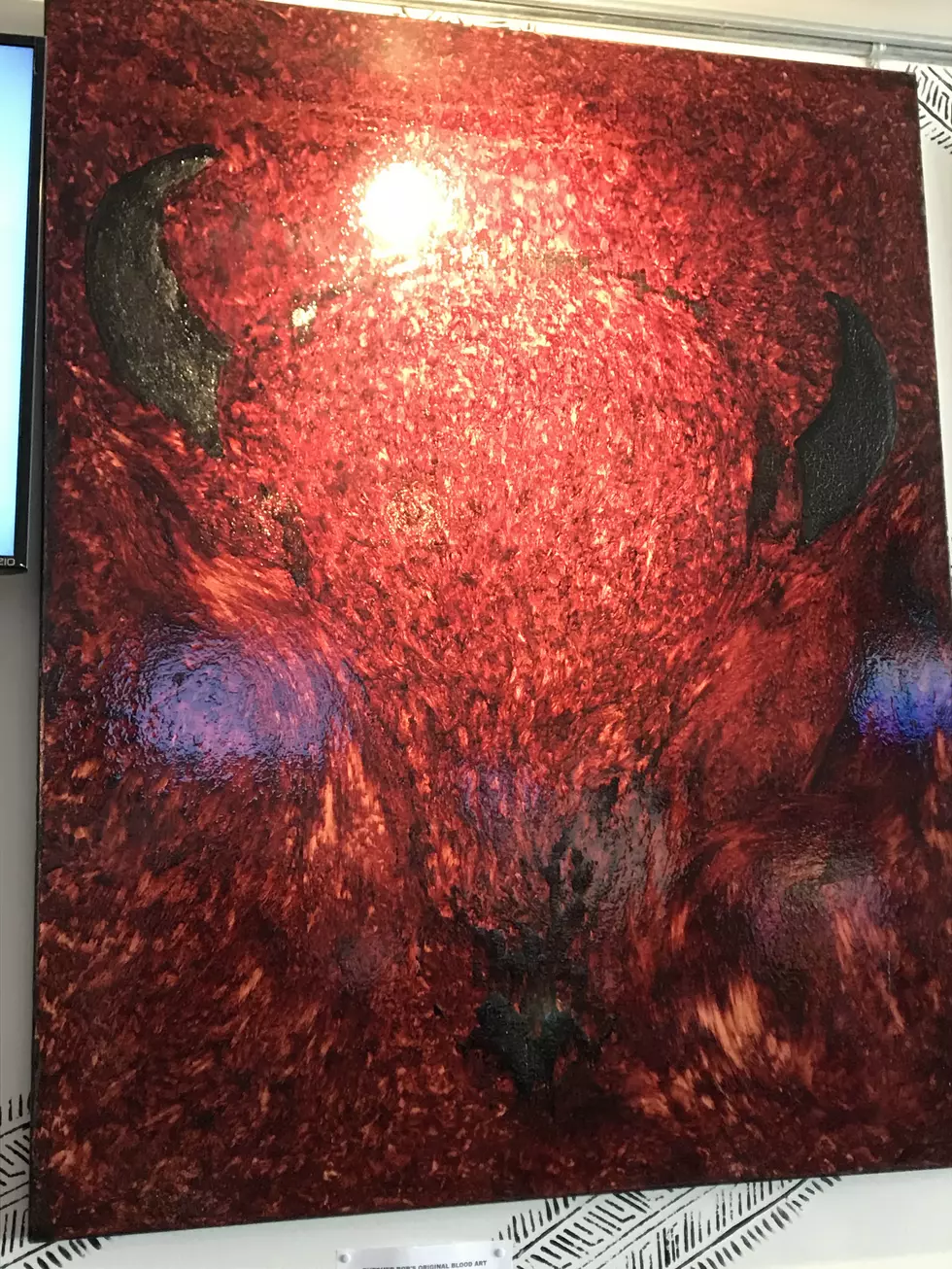 Robert Long Brings Animal Blood Finger Paintings to ArtPrize 10
Matt Milhouse, TSM
Long has brought blood-based work to ArtPrize twice before. In his artist statement he explains how he is taking a waste product and making it into art. He calls it a "beautiful homage to the animal itself."
Long also cites historic usages of blood in art including ancient blood paintings, blood used to stain wood and blood used to decorate pottery.
The animals the blood comes from can vary and include buffalo, cows, pigs and sheep.