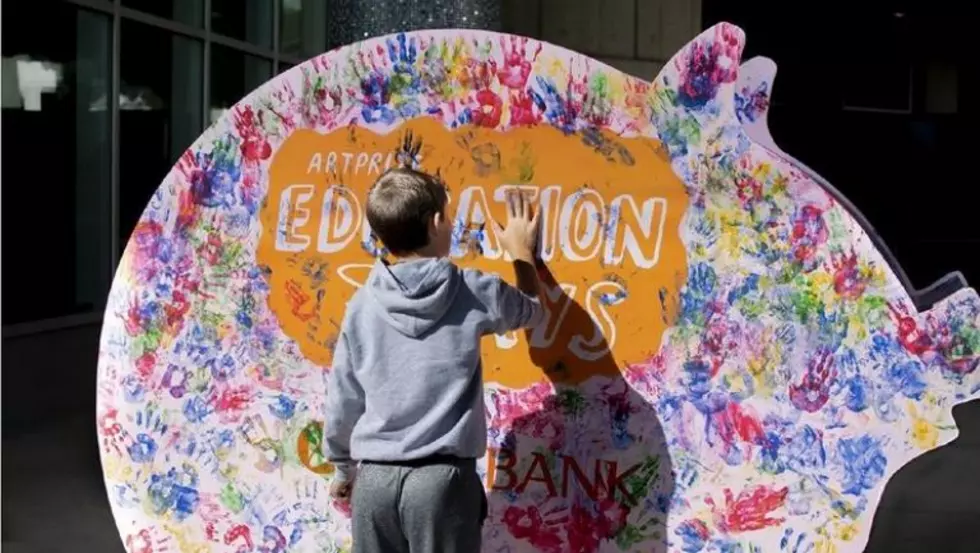 What is ArtPrize? What You Need to Know Before the Artist Competition Takes Grand Rapids By Storm
Credit: ArtPrize via Instagram
Who is ready for ArtPrize?
The beloved art event is set to start this weekend, September 15th until October 2nd, 2022.
According to The Art Newspaper, ArtPrize brings in over 500,000 visitors and is the world's most attended public art event.
What is ArtPrize?
ArtPrize is
"an open, independently organized international art competition which takes place in Grand Rapids, Michigan. It celebrates artists working in all mediums from anywhere in the world, and is open to any creative with an artwork to enter and a venue willing to host it."
Grand Rapids will be the most beautiful it has been all year for 18 days.
View this post on Instagram
The art will be showcased throughout the entire city in different public parks, museums, galleries, and vacant storefronts, in bars, and on several bridges.
ArtPrize also gives $450,000 to artists through different grants that help support and cultivate their individual works.    
There are a few things you should know about ArtPrize if you are new to the area like me.
Is ArtPrize free?
It is FREE.99. Wherever the art is located, you can see them free of charge.
ArtPrize is all over the city. How do I find my way around?
There will be an interactive map to guide you to each venue, give artist details, find parking, public transportation, and so much more.
How are the winners chosen for ArtPrize?
The public votes! Once you create an ArtPrize Visitor Account, you can "favorite" the art pieces you like. The number of favorites that the art piece receives determines over 400 daily and weekly prizes from the $175,000 prize pool.
The other $62,000 will be awarded by experts in five different categories: 2-D, 3-D, Time-based, Installation, and/or Digital.
View this post on Instagram
If you cannot access the full ArtPrize experience, you can check out the larger outdoor art pieces.
Calder Plaza
Rosa Parks Circle + Ah-Nab-Awen Park
Gillett Bridge
MacKay-Jaycees Park
Six Street Bridge Park, and
Blue Bridge
The ArtPrize Opening Community Kick-Off event at Calder Plaza will be this Friday from 7:00 PM to 11:00 PM.
"This year's kick-off will be better than ever before with live music, food, beer, and wine. The celebration will highlight Feature Public Project grant winner, EIRO, an interactive sculpture that comes alive with light art, performance, and projection. Bring a chair to kick-back and enjoy the evening's festivities."

 
The full opening celebration has a jam-packed schedule.
7:00 PM – 7:45 PM – DJ SuperDre
7:45 PM – Welcome to ArtPrize 2022!
8:00 PM – 10:00 PM – Stone Soul Rhythm Band
10:00 PM – 11:00 PM – DJ SuperDre
For the full list of ArtPrize events taking place over the next 18 days, check this out.
ArtPrize 2021 Returns To Downtown Grand Rapids, Michigan on September 16th
Photographs of past ArtPrize entries since 2009, in Grand Rapids, Michigan