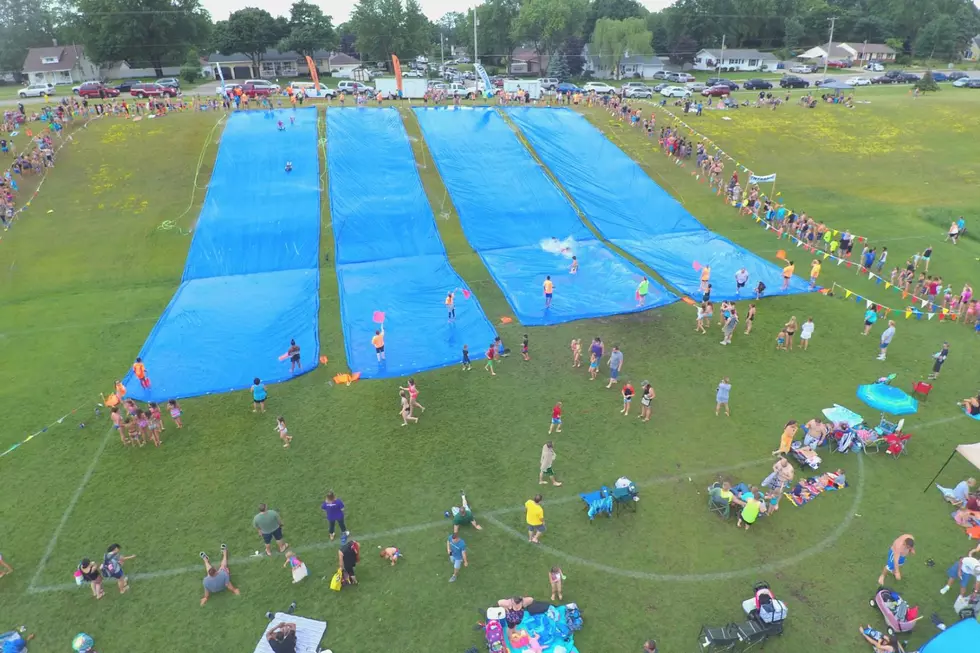 Popular Saturday Slip 'N Slide Returning to the Grand Rapids Area this Summer
Saturday Slip-n-Slide - Facebook
Giant Slip 'N Slide Returning to Grand Rapids Area Summer 2022
Summertime is almost here and so is the return of the Saturday Slip 'N Slide in Jenison!
What is the Saturday Slip 'N Slide
This summer you can fight the heat by bringing your family and friends to enjoy some giant Slip-N-Slides! The greater Jenison community is invited to slide down the hill of the Soccer Bowl at Rosewood Park(known locally as Charlie's Dump). This has become a tradition that locals, Steve and Shelley Frody, started about a decade ago. This will be the 10th year of slipping and sliding, not counting 2020 and 2021 because of the pandemic.
Saturday Slip 'N Slide Activities
The day will be filled with all sorts of festivities for slip 'n sliders. There will be raffles, children's activities, the slip n slide, kiddy water area, crafts, food, and more! All slides start on top of the hillsides, and depending on the heat, lines are known to move pretty quickly.
How Much is the Saturday Slip 'N Slide
Cost of entry to the Saturday Slip 'N Slide has been keep low for the community. Tickets have not gone on sale yet, but in past years, tickets have been just $1. Proceeds on the day will go to a national youth ministry in Grand Rapids, Never The Same.
When is the Saturday Slip 'N Slide
Event Organizers have announced the 2022 Slip 'N Slide event will take place rain or shine on Saturday, August 13 at Rosewood Park. It will start at Noon and go to 5 p.m. Find more event info here.
Feel Good Photos From Around West Michigan