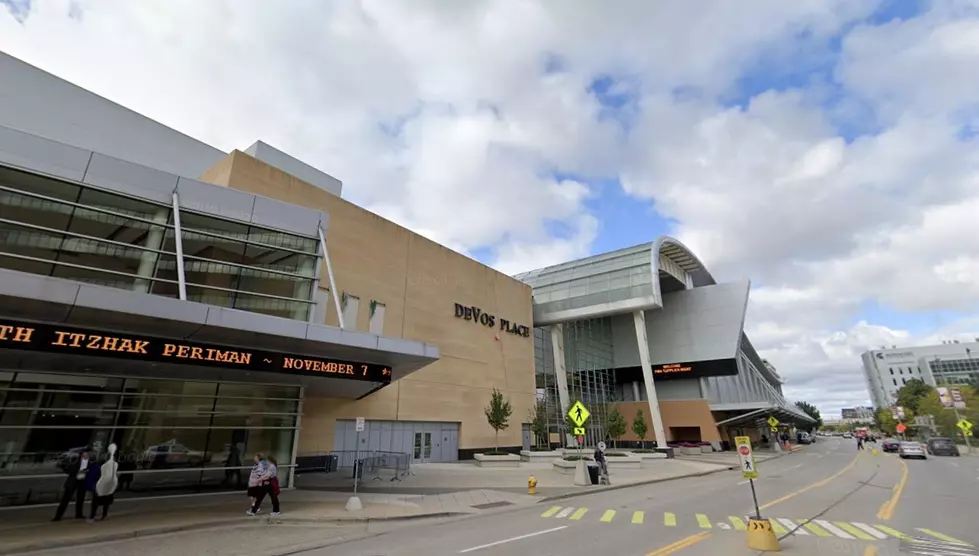 Pop Up Fast Food Court Opening at DeVos Place October 12
Google
DeVos Place has had its doors closed since the start of the pandemic, and with most events getting cancelled this year, it's been sitting empty. To help the venue and restaurants, the space will now be used to house pop-up restaurants.
In a press release, DeVos Place said that beginning October 12 three pop-up restaurants will be the first to open and offer food: Chick-fil-A which will be the first in Downtown Grand Rapids, TOOM (a Mediterranean restaurant), and Scratch by Patria (a catering company). All pop-ups will be offering dinner options until October 23rd.
The restaurants will be set up in the Steelcase Ballroom and people will be able to stop and get food Monday through Friday from 4p-9p. You can stay and enjoy your meal at one of the socially-distant tables inside the ballroom or take your food outside on the terrace. Curbside and take-out will also be available. In addition to food, the Amway Grand Plaza will also have a full bar set up. You can see each restaurant's menu that will be offered here.
When inside, you must wear a mask until you are seated at your table eating. Change will not be given if you are paying with cash so credit card payments are preferred.
New restaurants will be added after the two weeks. If you have a food business and are interested in being one of the pop-up restaurants at DeVos Place, contact Jeff Dubin at jdubin@grsavor.com.
DeVos Place says they will be keeping the place sanitized and safe using ASM Global's VenueShield. Get more info here.
Enter your number to get our free mobile app
Five Out-Of-The-Way, Inexpensive Grand Rapids Restaurants