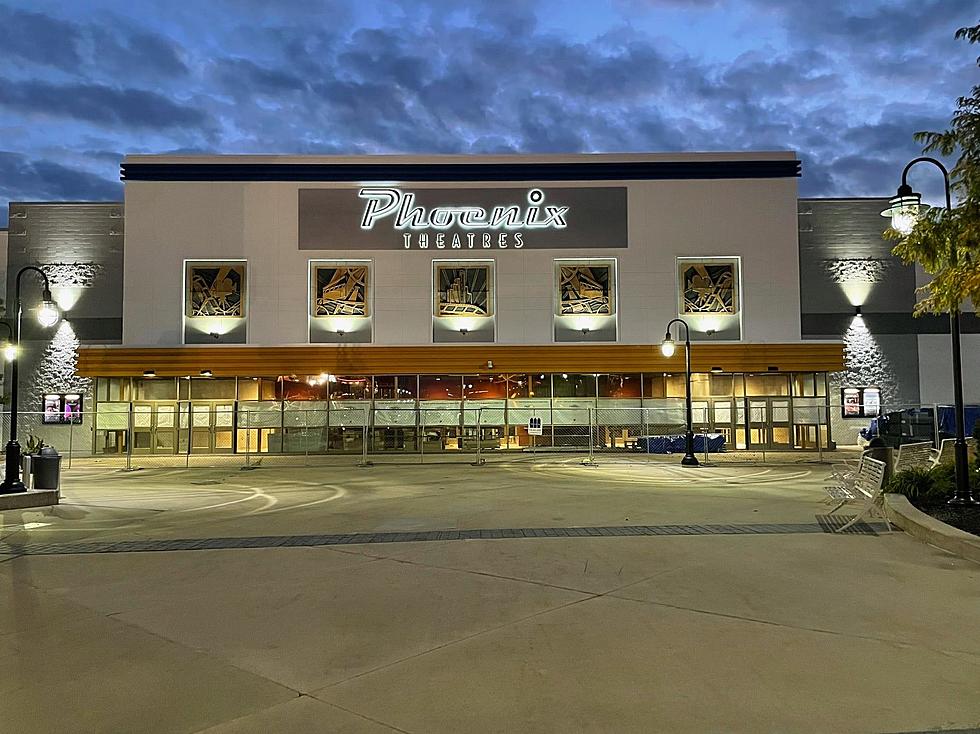 New Movie Theater at Woodland Mall to Open in April
Phoenix Theatres - Woodland Mall
West Michigan's first Phoenix Theatre is set to open at Woodland Mall in Kentwood soon.
Phoenix Theatres at Woodland Mall Sets Opening Date
Last summer we told you a new movie theater would be moving into Woodland Mall in the space formerly occupied by Celebration Cinema. Fox 17 reports that the new Phoenix Theatres will open on Thursday, April 14th.
Phoenix Theatres is privately-owned chain based out of Michigan. The metro Grand Rapids location will be its fourth theater in Michigan; they also operate one in Iowa and one in Massachusetts.
Renovations to the Old Celebration Cinema
The new Phoenix Theatre at Woodland Mall will feature 14 theaters with 4K screens with Dolby Atmos surround sound (a first for West Michigan). Their heated, fully-reclining "love-seat style" seats have an adjustable middle armrest and 75 inches of legroom. 

According to a release from Woodland Mall owner Preit, Phoenix Theatres spent $4 million to renovate the former Celebration Cinema.  A timeline of renovations shows upgrades include paint, updated lighting, new carpet, new platforms in the theaters to accommodate the larger reclining seats, and new speakers and screens.
The concession stands and lobby have been remodeled to include a self-serve drink station for faster service, a canned beer and a wine dispenser, and a new lounge area with a baby grand piano.
The new theater is planning to offer unique experiences through Fathom events like special anniversary showings of films, concerts, and live sports, WKTV reports.
Movies Playing at Woodland Mall's Phoenix Theatre During Opening Week
According to Wood TV 8, when the Phoenix Theatre opens next month, they'll be featuring the movies "Fantastic Beasts — The Secrets of Dumbledore," Sonic the Hedgehog 2," "Father Stu," "Marvel's Morbius," "The Lost City" and "The Batman."
For special events during the grand opening, stay tuned to Phoenix Theatres Facebook Page.
LOOK: The most famous actress born the same year as you
Many of the actresses in this story not only made a name for themselves through their collection of iconic performances, but also through the selfless, philanthropic nature with which many of them approached their stardom. In an age of flipping the script on societal norms, many of these actresses are using their voices and platforms to be advocates for those who are otherwise unheard.
NEXT: The most famous actor born the same year as you