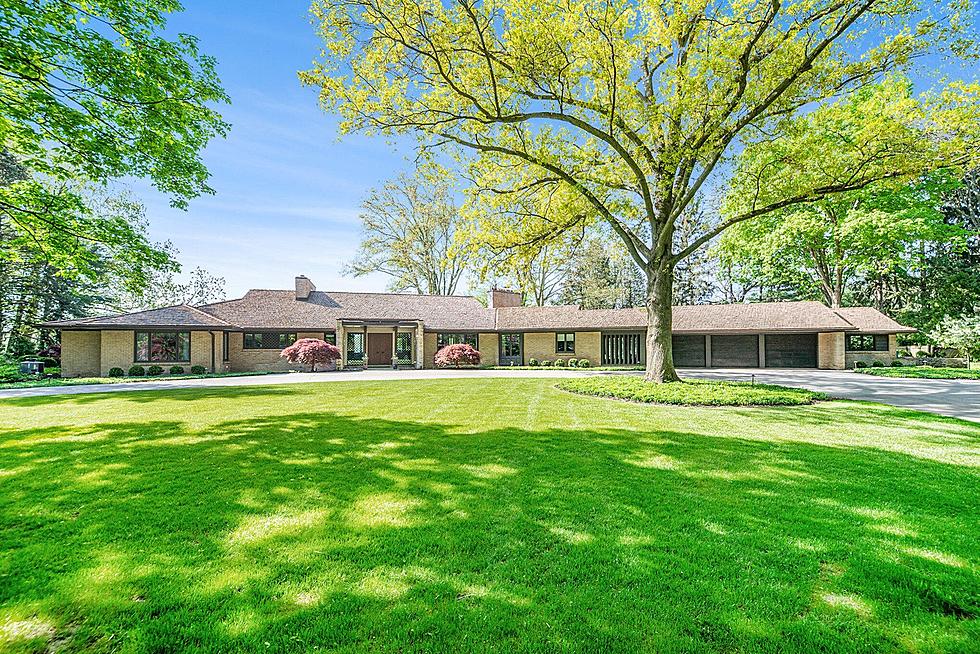 Grand Rapids' Most Expensive Home Now A Million Dollars Cheaper
Jane (Mary) Zawacki, Greenridge Realty
I mean it's still way out of MY price range...
Recently we shared with you the most expensive house for sale in Kent County is on the market for $3.4 Million... Well, it's be dethroned. Add on a few million, and you'll have this house - though the sellers did just knock $1 Million off the price!
Here's the thing, the house is NICE and all... but I'm just surprised it's the most expensive home in GR...
Granted, it is in East Grand Rapids. And it's mid-century modern, which is incredibly hot right now.
What else does this home have to offer? Well, it sits on two acres on Fisk Lake.
According to the listing, the 4 bedroom, 6 bathroom home also boasts:
Elegant finishes include wood beams, custom wallpapers, wood/stone flooring and custom built-ins.
Entertainment space includes dining, full bar, social seating areas, stone fireplace and large windows overlooking lake.
Integrated kitchen with island and quartz waterfall countertop along with 2nd working kitchen with laundry and original St. Charles cabinets.
Expansive bluestone patio and beautiful sloped lawn to Fisk Lake.
4-season room with original slate floor.
Main level bedroom wing with 3 large ensuite bathrooms.
Basement has a second incredible full-service bar.
Media room with hidden door to former bomb shelter, now a poker room with velvet wall panels, new game table and shuffleboard.
Billiard room with Murphy bed and built-in nightstands for an extra guest
3-car garage.
At the lakeshore there is a sea wall and stone border along with a brand new fixed dock.
Oh - and the furnishings and artwork come with the home!
So how much are we talking here? The home on Robinson Road WAS going for $5.9 Million - It's now on the market for $4.9M. Take a tour in the gallery below!
Take a Look Inside the Most Expensive Home For Sale in Grand Rapids, Mich.
A renovated, mid-century 6-bedroom, 4-bathroom home is on the market.
Is The Most Expensive House In Grand Haven A Church?
Inside the Most Expensive Homes In Michigan