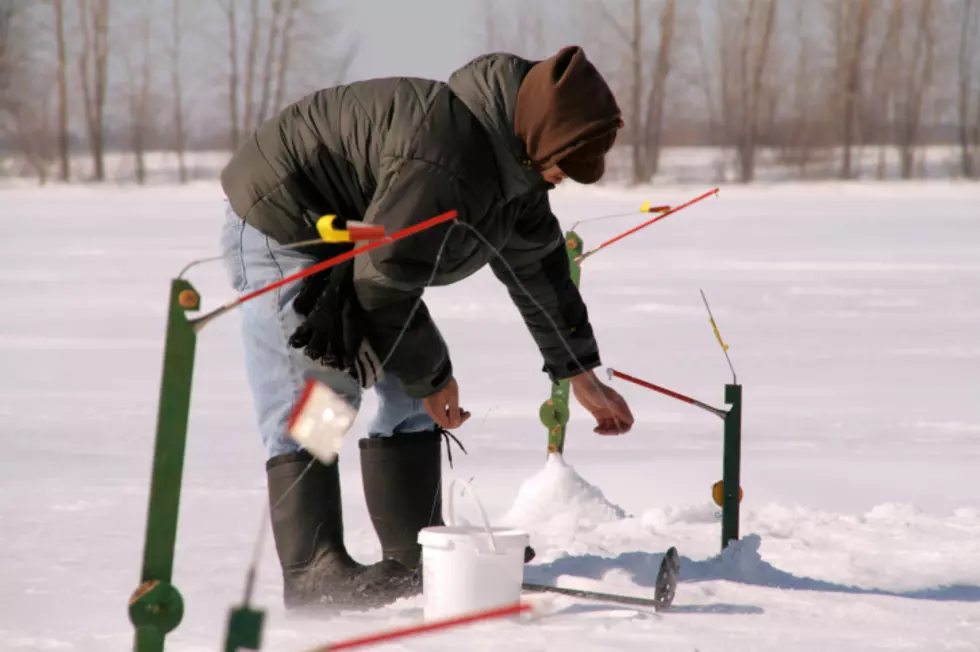 Michigan Free Fishing Weekend for Kids and Adults, Feb. 17 – 18
Ju-Lee, ThinkStock
Michigan's annual winter Free Fishing Weekend is Saturday and Sunday, Feb. 17 and 18.
Anyone may fish for free and there are several special fishing events across Michigan.
The Michigan DNR says a license is not required for the 2018 Winter Free Fishing Weekend, but all other fishing regulations still apply.
Here are some of this weekend's highlights. All events are subject to weather conditions.
Wakefield Volunteer Fire Department 9th Annual Ice Fishing Contest (Gogebic County)
Feb. 17, 11 a.m. to 4 p.m.
This event that features thousands of door and raffle prizes and lots of indoor kids activities. Indoors doesn't sound so bad.
Caseville 26th Annual Shanty Days – Ice Fishing Contest (Huron County)
Feb. 17-18, 7 a.m. to 5 p.m. both days
Prizes for the biggest walleye, lake trout, yellow perch and northern pike.
Meridian Township Annual Ice Fishing Derby (Ingham County)
Feb. 17, 9 a.m. to noon
Held at Central Park South.
Lake St. Clair Metropark Free Youth Ice Fishing Derby (Macomb County)
Feb. 17, 7 a.m. to noon
Kids get a free ice-fishing lesson. Equipment, shelter, bait and lunch will be provided.
Free Ice Fishing Derby (Oakland County)
Feb. 17, 9 a.m. to 2 p.m.
Held at Seven Lakes State Park. Loaner equipment will be provided, as well as refreshments, prizes and a warm fire.
Winter Activity Day (Van Buren County)
Feb. 17, 10 a.m. to 3 p.m.
Wolf Lake State Fish Hatchery's annual Free Fishing Weekend event. Lots of activities are planned for the Mattawan site, including hatchery tours, snowshoe rentals, a winter scavenger hunt, ice-fishing seminars and jig making.
The DNR Recreation Passport is not required for entry to state parks and recreation areas. See a complete list of special events for Michigan's 2018 Winter Free Fishing Weekend.
This summer's free fishing weekend will be June 9 - 10.