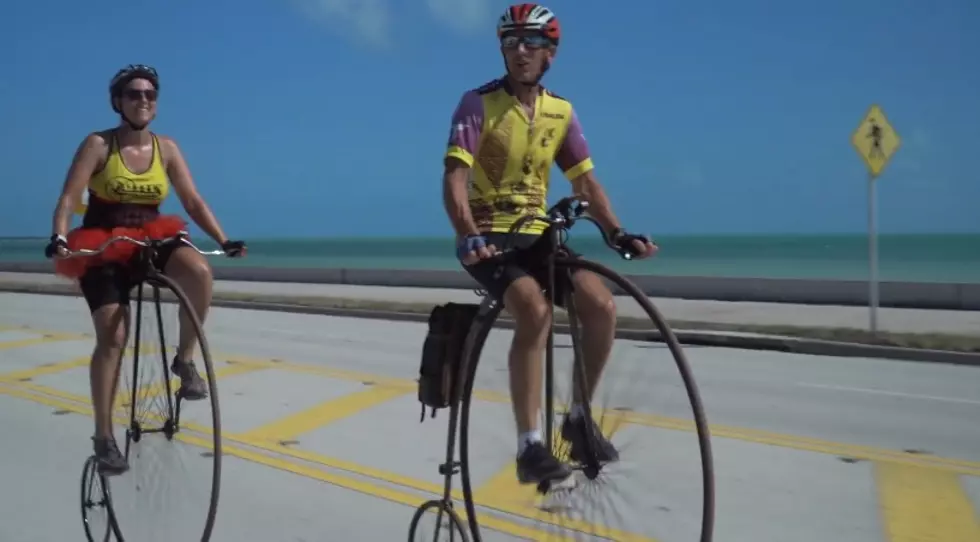 Michigan Dad And Daughter High Wheel It To Florida [Video]
CBS Miami
Randy Oleynik and his daughter Amy rode their bikes from Sault Ste. Marie to Key West, a distance of over 2000 miles. But they didn't use regular bicycles.
Randy and Amy, who are from Carleton, in Southeast Michigan, rode antique high wheel bicycles, which were popular in 1889.
The duo had earlier rode from San Francisco to Boston on the bikes in 2016, so this completed a north/south journey to add to their west/east completion.
"When people see us going by, number one they smile, so it's a great reaction," Randy told CBS Miami. "They wave, they yell, they beep their horns, they swerve, they'll stop their cars in the middle of the road."
Their journey started in Sault Ste. Marie on October 9, they made it to Key West Saturday, November 14. They averaged about 60 miles a day.
See the Must-Drive Roads in Every State