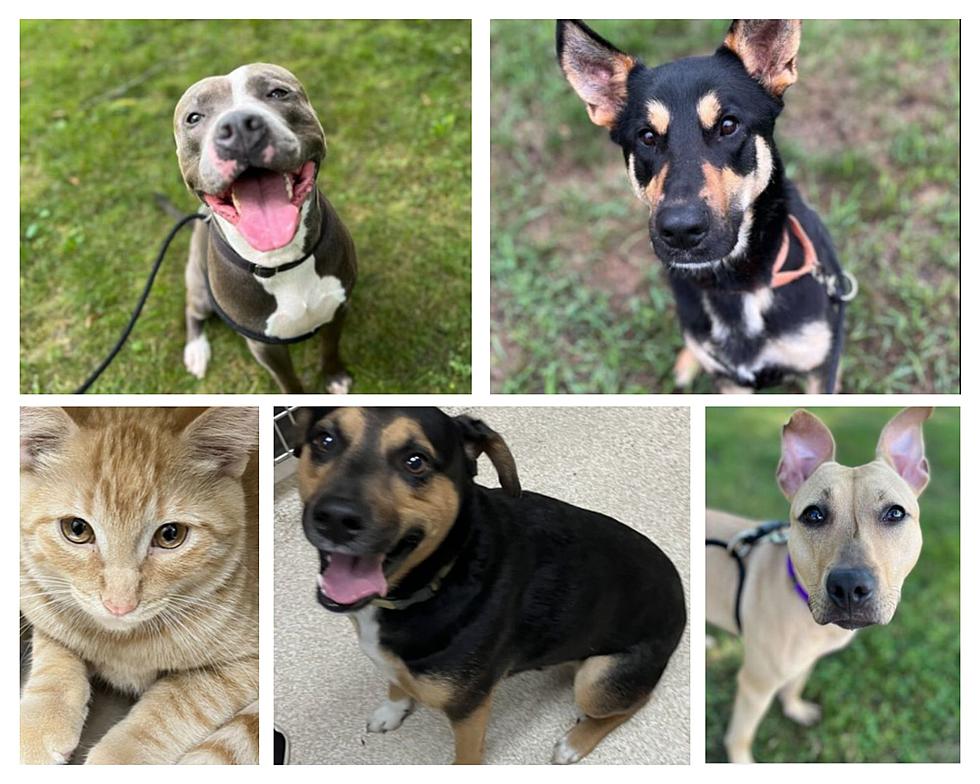 Help Reunite Pets with Families! More Than 40 Lost Animals at Kent County Animal Shelter
Kent County Animal Shelter - Pet Finder
Every time I see a lost pet post, it breaks my heart. Well, we can do something to help!
Kent County Animal Shelter is currently at code red. On August 16 they shared there were 148 animals at the shelter, with more than 40 of the cats and dogs being strays, just waiting for their families to find them.
Let's help get the word out!
If you are missing a pet or know someone who is, the Kent County animal shelter is asking you to call them at (616) 632-7300 or stop in to their location at 740 Fuller Ave. NE in Grand Rapids.
They also encourage anyone who has lost or found a pet to upload a photo to Petco Love Lost. Petco uses pet facial recognition to send you alerts for similar looking animals.
Anyone can help Kent County Animal shelter by sharing this info to your local Facebook neighborhood groups, dog park pages, and community pages.
Here are photos of all the lost pets at Kent County Animal Shelter.
If you are looking to adopt a cat or dog, now is the time! The Clear the Shelters event is going on through the end of August and adoptions are just $17. Head to Kent County Animal Shelter to find your new best friend! You can see all the adoptable animals here.
Check out these 50 fascinating facts about dogs:
Why do cats have whiskers? Why do they meow? Why do they nap so much? And answers to 47 other kitty questions:
Why do they meow? Why do they nap so much? Why do they have whiskers? Cats, and their undeniably adorable babies known as kittens, are mysterious creatures. Their larger relatives, after all, are some of the most mystical and lethal animals on the planet. Many questions related to domestic felines, however, have perfectly logical answers. Here's a look at some of the most common questions related to kittens and cats, and the answers cat lovers are looking for.
28 Cat Cafes You Need To Visit In the U.S. Just For Their Purr-fect Names
Cat cafes continue to spring up across the U.S. giving people a place to pet furry felines while enjoying a hot coffee or even a glass of wine. Everyone wins. Cat lovers get a place to relax and adoptable animals get a chance to interact with humans. Some even find their way into a new home. Here are 28 U.S. cat cafes that went above and beyond coming up with their creative business name and unique experiences for cat fans in their community.