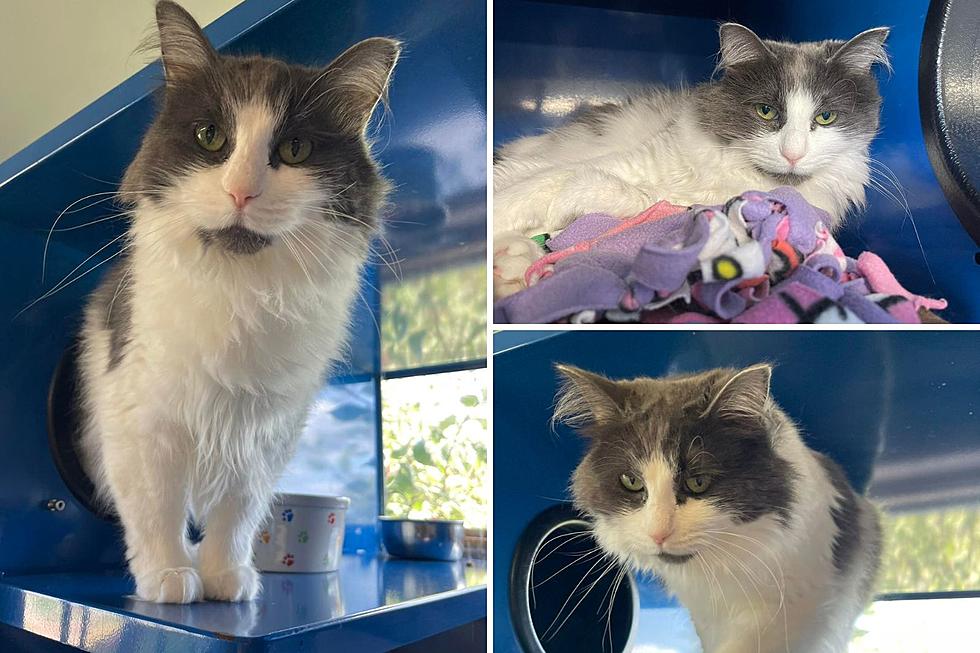 Let's Get Hilda Adopted! Cat Has Been At Michigan Shelter for a Year
Chippewa County Animal Shelter
A Michigan animal shelter is putting out the word about one of their long term residents.
A gorgeous floofy cat named Hilda has been at Chippewa County Animal Shelter in Sault Ste. Marie since September of 2022.
What you should know about Hilda is that she is very sweet, she is not fond of other cats, and so should be in a single cat household.
The shelter says they believe this might be why the gorgeous gal keeps getting passed over, as she will hide in her cubby if she sees another cat.
Hilda is spayed, three-years-old, and up-to-date on vaccines.
The green-eyed stunner has been chosen as Chippewa County Animal Shelter's "cat of the month" - so her adoption is only $10!
If you'd like to visit with Hilda, you do not need to make any appointment. You'll be able to hang out with her in the shelter's cat room.
Anyone with questions about Hilda should contact the shelter at 906-632-2519.
If you know anyone looking for a kitten, the shelter recently shared they have over twenty kittens in almost every color looking for their forever homes.
Kitten adoptions are $50 and include a free spay or neuter from their locally partnered vets offices and their age appropriate vaccines, flea and tick preventative and de-wormer. Also, now until October 1, you can adopt a pair of kittens for $75!
28 Cat Cafes You Need To Visit In the U.S. Just For Their Purr-fect Names
Cat cafes continue to spring up across the U.S. giving people a place to pet furry felines while enjoying a hot coffee or even a glass of wine. Everyone wins. Cat lovers get a place to relax and adoptable animals get a chance to interact with humans. Some even find their way into a new home. Here are 28 U.S. cat cafes that went above and beyond coming up with their creative business name and unique experiences for cat fans in their community.