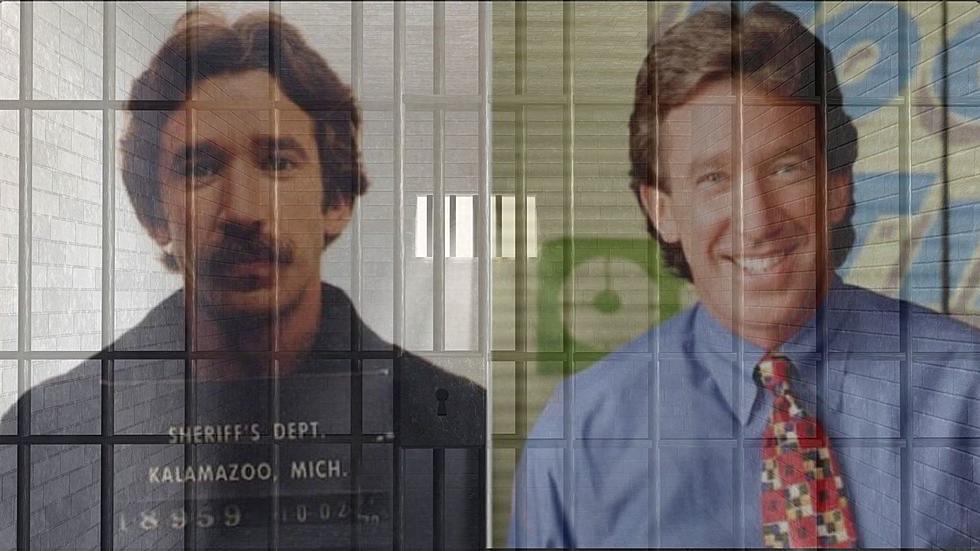 Why Was Timothy Alan Dick Arrested In Kalamazoo in 1978?
Canva/historyinmemes Twitter
Timothy Alan Dick, better known as Tim Allen has been gracing television sets and movie screens since the 1980s, playing in all-time classics like Home Improvement, Last Man Standing, the voice of Buzz Lightyear, Santa Claus in the Santa Clause movie series, and more. Before reaching the superstar life, he had an interesting time in Michigan.
He was born in Colorado but after his father passed away his mom moved to Birmingham, Michigan. He would excel in high school before making his way to Mt Plesant to attend Central Michigan University. His time was short-lived there as well before transferring to Western Michigan University. After 4 years of craziness, Kalamazoo is graced with the bragging rights of producing an icon.
Tim Allen worked at the student radio station WIDR. In 1976 he received a Bachelor of Science degree in communications, specializing in radio and television production, with a split minor in philosophy and design. That was the business side of Allen, but if you know anything about WMU and Kalamazoo then you know he had a party side too.
On October 2nd, 1978 Allen was arrested after getting off a plane at the Kalamazoo/Battle Creek International Airport. He was accused of being in possession of over 650 grams of cocaine. He would plead guilty to felony drug trafficking charges and exchange the names of other drug dealers for a shorter sentence. After spending a short but long 2 years and 4 months he was released on parole on June 12th, 1981.
Allen's decision to give up the names of some of his business partners quite literally saved his life. He was arrested once more for drunk driving with a BAC of 0.15 which is almost twice the legal limit in 1988, later that year he got his big breakthrough.
Tim's film debut would come in the movie Tropical Snow before landing the leading role in Home Improvement. It's crazy to think that we were THIS close to not knowing the phenomenal actor Tim Allen because he was a drug-toting, money-making, rockstar lifestyle college kid.
11 Celebrities Who Attended Western Michigan University
See the Cast of 'Home Improvement' Then vs. Now