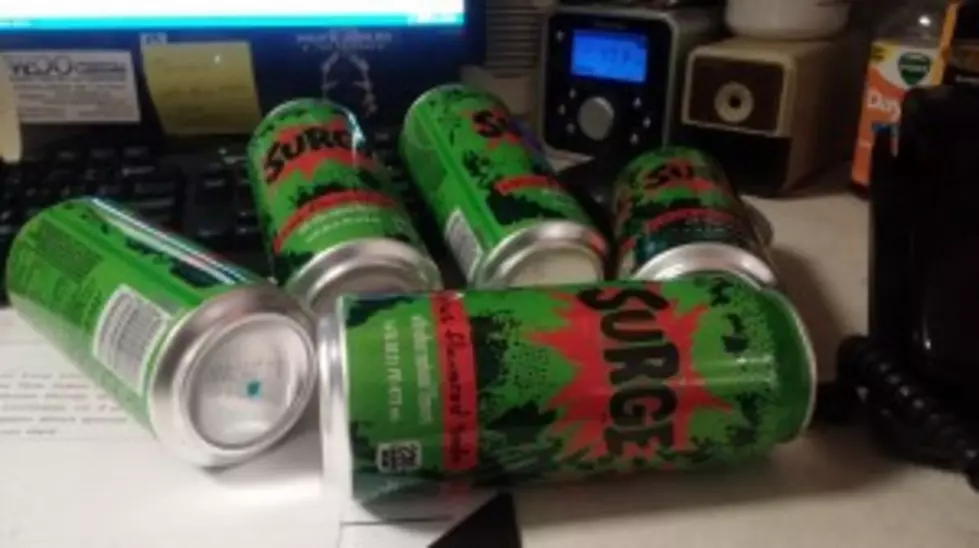 Is Surge Returning to the Shelves in 2015?
(Metalhead Ned/WGRD)
As you know, I am a Surge addict. When it was announced that it was coming back in 2014, I pretty much soiled myself. I bought so much of the damn stuff that I had caffeine overdoses, massive headaches, and weight gain! Good ol' soda right?!
Coca-Cola did make a small announcement though at the end of last year, mentioning that they are making a big announcement for 2015, but what could it be?
Surge fans are wondering what is to become of their favorite soda. Amazon has since ran out of stock again and there has been no mention of whether the soda will be stock. However before 2014 ended, according to the Surge Movement, Coca-Cola made mention that they had a big announcement for 2015!
Surge in the Coke Freestyle Machines? Surge back on the shelves? Coke to keep constant stock on Amazon? WHAT IS IT?!
There is clearly a demand for it online, but what happens when it returns to store shelves? Will it suffer demise again?
We can only wait to see what Coke has in store for the future of Surge! Till then, be careful not to buy from second hand sellers. Stay tuned!