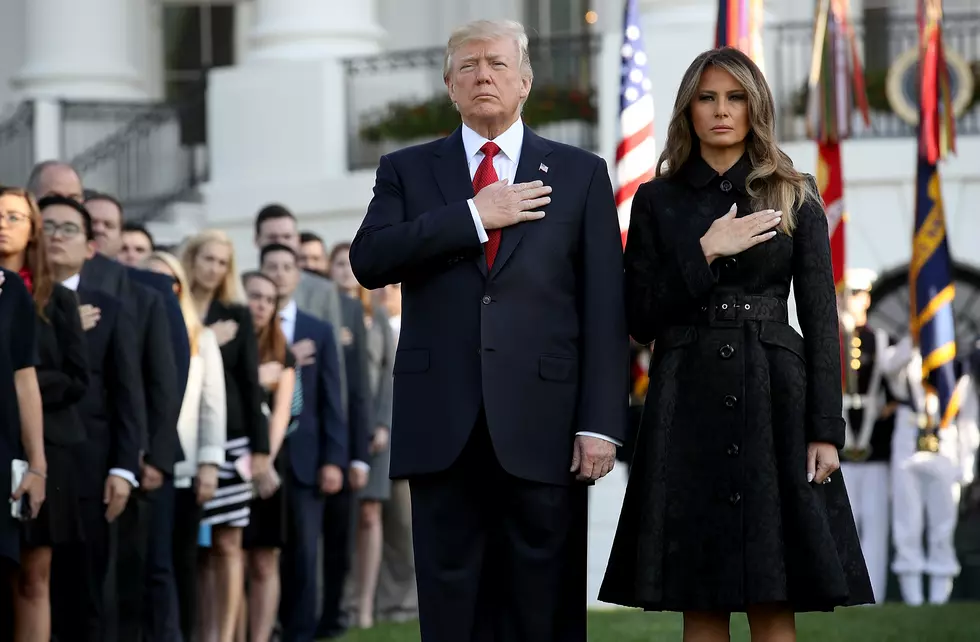 Houston Woman Gets 'Mommy Makeover' Involving 9 Surgeries To Look More Like Melania Trump
Getty Images
Claudia Sierra, a 41-year-old mom, recently underwent nine surgeries to look more like FLOTUS, Melania Trump.

Sierra said it all started when she handed her ID to someone who told her she looked "a lot older" than what it said. She said it happened on a Saturday and the next Monday she called Dr. Franklin Rose to see what she could do.
Over nine hours, he performed the surgeries, which included an eye lift, fat grafts in her temples and cheeks, a nose and boob job, a tummy tuck, liposuction on her thighs and back and a Brazilian butt lift. Sierra also got hair extensions and a completely new wardrobe!
The crazy thing is she doesn't look exactly like Melania but she actually looks really good!
Sierra says she has not gotten an overwhelming amount of negative comments other than some people telling her she needs "psychological help" and that she shouldn't even want to look like anyone else. Sierra also said she did it to show women that it is completely okay to change things they are unhappy with in order to be confident!