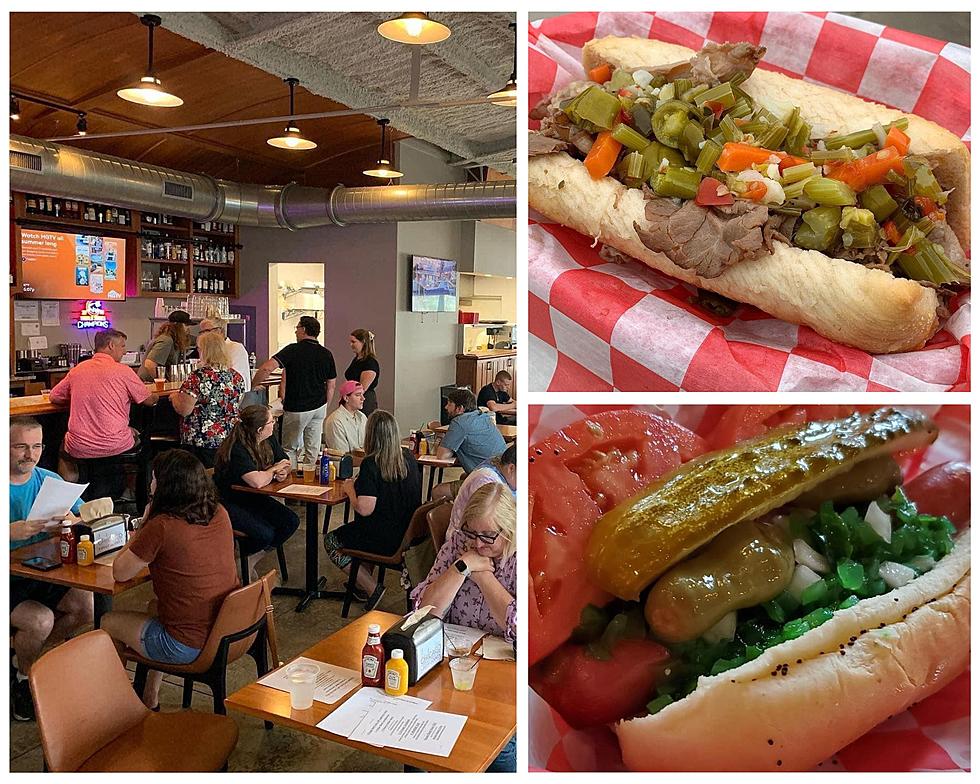 New Authentic Chicago Dog and Sandwich Restaurant Opening in Grand Rapids
Chicago Beef Joint, Facebook
Want authentic Chicago-style food but not feeling up for the drive? You're in luck! A new restaurant serving Chicago dogs and beef sandwiches is opening up in Grand Rapids.
It appears Sandy Point Beach House at 822 Ottawa Ave. has gotten new life!
The original Sandy Point Beach House is in West Olive, Michigan. The owners opened their Grand Rapids location in February 2020 -- certainly a tough time to start a new restaurant, with the pandemic hitting not long after. The space was previously occupied by a different restaurant, Zoko822.
Well, now they've pivoted.
The new restaurant is called Chicago Beef Joint, and it's currently in it's soft opening phase.
While a full menu has yet to be released, the soft opening menu includes:
Italian Beef Sandwich
Cheesy Italian Beef
Beef Chicago Dog
Meatball Sub
House Black Bean Chili
House Season Fries
According to Google,
The new restaurant, located at 822 Ottawa Northwest, will specialize in authentic Chicago-style cuisine, including Italian beef sandwiches, Chicago-style hot dogs, Chicago Sausages Maxwell St., Polish sausages, and other items specifically served in Chicago restaurants. Unlike any other restaurant in Western Michigan, CBJ will offer authentic Italian beef from Chicago, ensuring that customers get a taste of the Windy City right here in Grand Rapids. The restaurant will also feature an extensive collection of fine liquors and draft beers from the Chicagoland area.
The reviews I've seen in the EatGR Facebook group have sounded really positive!
According to posts in EatGR, the chef at the new restaurant is from Chicago.
While an exact opening date has yet to be announced via social media, it is believed that Chicago Beef Joint will open July 5. On Google, the opening day is listed as July 1.
Follow the Chicago Beef Joint on Facebook for updates!
New West Michigan Restaurants 2023
More than 10
new restaurants
, including taco joints, cafes, and Asian eateries have opened so far in West Michigan in 2023.
How many have you been to?