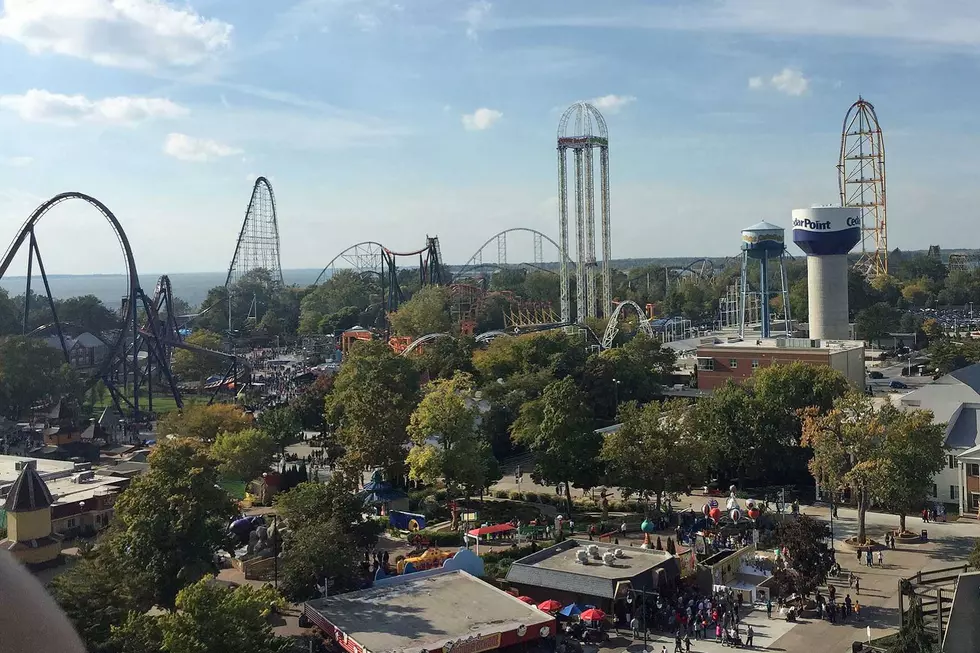 Cedar Point and Kings Island Cleared to Re-open
Photo: Scott Winters/Townsquare Media
It looks like we might be able to make a road trip to Cedar Point or Kings Island this summer after all!
In an update on Friday, June 5th, Richard Zimmerman, CEO, Cedar Fair Entertainment Company revealed the good news...
In his statement he said: "As a result of ongoing discussions with Ohio Gov. Mike DeWine and Lt. Gov. John Husted, we are very pleased to announce that our Ohio parks, including Cedar Point and Kings Island, have been cleared to reopen. We will provide specific opening dates just as soon as we confirm details with the governor."
He went on to say that the parks would be taking every necessary precaution to keep guests and associates safe in accordance with governmental and CDC directives, local health departments, medical professionals, Ohio's Development Services Agency (DSA) and industry best practices.
More details about their updated safety measures and just what you can expect when visiting Cedar Point (in Sandusky, OH) or King's Island (in Cincinnati, OH) will be released once the opening date has been determined.
The parent company of Cedar Point and King's Island -- Cedar Fair Entertainment Company -- also owns Michigan's Adventure near Muskegon. They HAVE NOT yet been cleared to re-open.
According to Michigan's Adventure's website: "Although our reopen date is still uncertain, I want to remind our guests that we have extended the validity of all 2020 Season Passes and Season Pass Add-On Products through the 2021 season, plus we have paused Easy Pay billing while the park is closed. Likewise, we will continue to work with guests who may have prepaid single-day tickets valid for days during our temporary park closure."
Get the most updated information on the park websites...
KEEP READING: See states hit hardest by COVID-19's impact on tourism