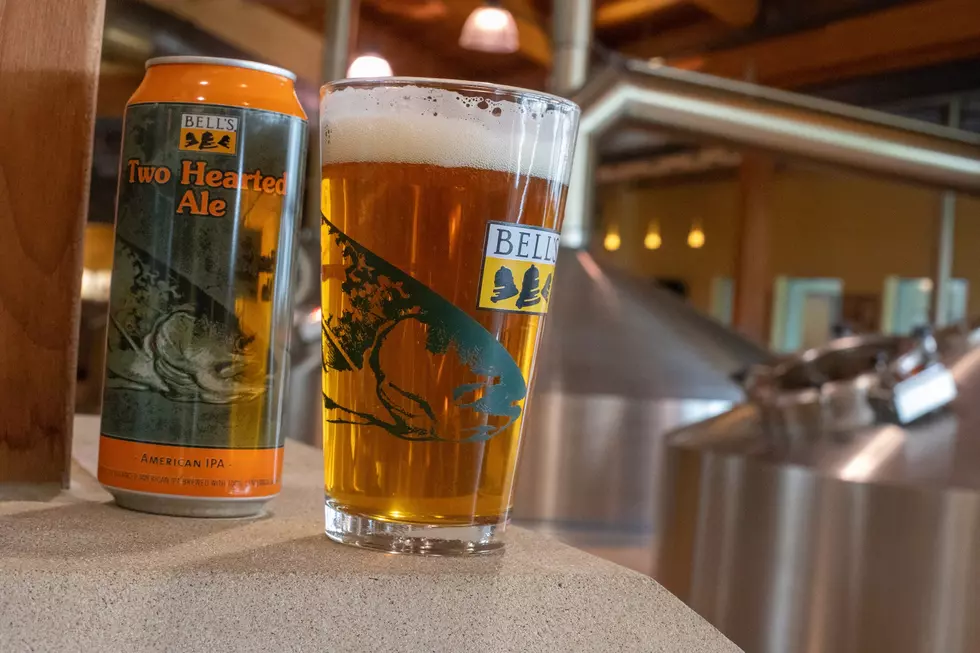 Bell's Two Hearted Named Best Best in U.S. – Again
Bell's Brewery via Facebook
To determine their list, Zymurgy polls its readers for their favorite beers that are commercially available in the United States.
Another Bell's brew also made the list: Bell's Hopslam came in at No. 5. Founders Brewing Co. also nabbed a spot, with their Kentucky Breakfast Stout tying for 7th place.
According to the Detroit Free Press, Larry Bell, founder and president of Bell's, said,
"Being honored with this again, is beyond words. With the year we've all had, this is a huge win we can all celebrate. To my staff, to our partners, to the homebrewers, to everyone who celebrates this beer; thank you from the bottom of my heart.
Bell's Two Hearted is an American IPA, brewed with 100% Centennial hops from the Pacific Northwest and named after the Two Hearted River in Michigan's Upper Peninsula.
Bell's and Founders were also honored among the best breweries in the U.S., with Bell's taking the No. 1 spot:
1. Bell's Brewery
2. Sierra Nevada Brewing Co.
3. Russian River Brewing Co.
4. Founders Brewing Co.
5. Dogfish Head Craft Brewery
6. Tree House Brewing Co.
7. Deschutes Brewery
8. The Alchemist Brewery
9. New Belgium Brewing Co.
T 10. Firestone Walker Brewing Co. / Stone Brewing
Enter your number to get our free mobile app
SEE MORE: Michigan Tunnel of Trees Tour