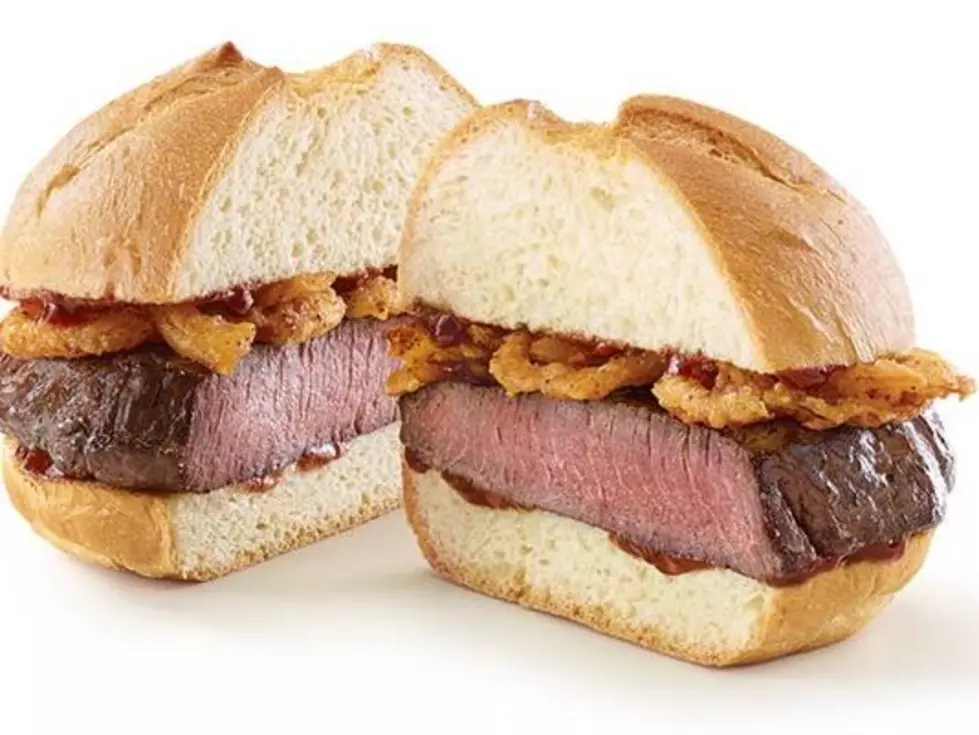 Arby's to Serve Venison Sandwiches at Select West Michigan Locations For a Limited Time
Photo courtesy of Arby's
The sandwich will feature a thick-cut venison steak, crispy onions, and a berry sauce on a toasted roll, according to a release.
The venison is "100% deer meat." So, that's promising.
They'll be testing out the sandwiches in areas of the country where deer hunting is popular - Wisconsin, Minnesota, Michigan, Pennsylvania, Tennessee, and Georgia.
The sandwich is only being rolled out at 17 locations.
The deer used for the venison are free-range grass-fed farmed deer.
The sandwiches will be available from November 12-14 at the Arby's locations in Cedar Springs and Plainwell. Other Michigan locations serving the sandwich are in Clio and Birch Run, and they will serve the sandwiches during that same time frame. Hey, hunters will be able to get their venison fix before hunting season even starts!
What do you think? Will you try one?