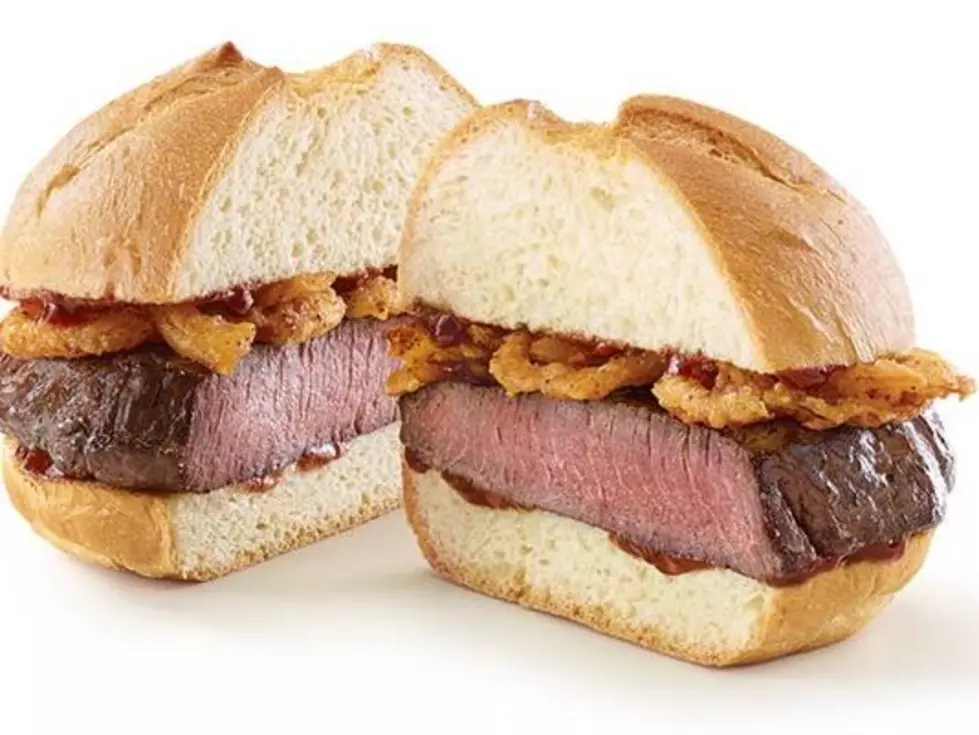 Venison Steak Sandwich Available at 2 West Michigan Arby's THIS Weekend
Photo courtesy of Arby's
UPDATE: As of Saturday night, both the Plainwell and Cedar Springs Arby's locations have SOLD OUT of the sandwich.
How would you like a venison steak sandwich without having to go out and hunt for your own deer? Arby's is going to make that possible.
Here in Michigan, you will be able to get your venison steak sandwich from November 12-14 (or while supplies last) at the Arby's at 4040 17 Mile Road NE, in Cedar Springs, or at the Arby's at 1215 M-89 in Plainwell. It will also be available at an Arby's in Clio and Birch Run.
You will be able get a venison steak sandwich at 17 Arby's restaurants across the country. It will only be available for a limited time — just a couple of days — as part of Arby's "It's Meats Season" campaign, which celebrates the start of hunting season.
People started to line up at the Cedar Springs location early on Saturday morning, before the restaurant even opened.
The venison sandwich will feature a thick-cut venison steak and crispy onions with a berry sauce on a toasted roll.
Rob Lynch, Arby's Brand President & Chief Marketing Officer, says the venison sandwich is "100% deer meat", with premium cut top and bottom round steaks from the hind quarter of the deer.
For more details and a list of all the restaurants around the United States that will be offering up the venison steak sandwich, here is a post from WZZM TV 13.