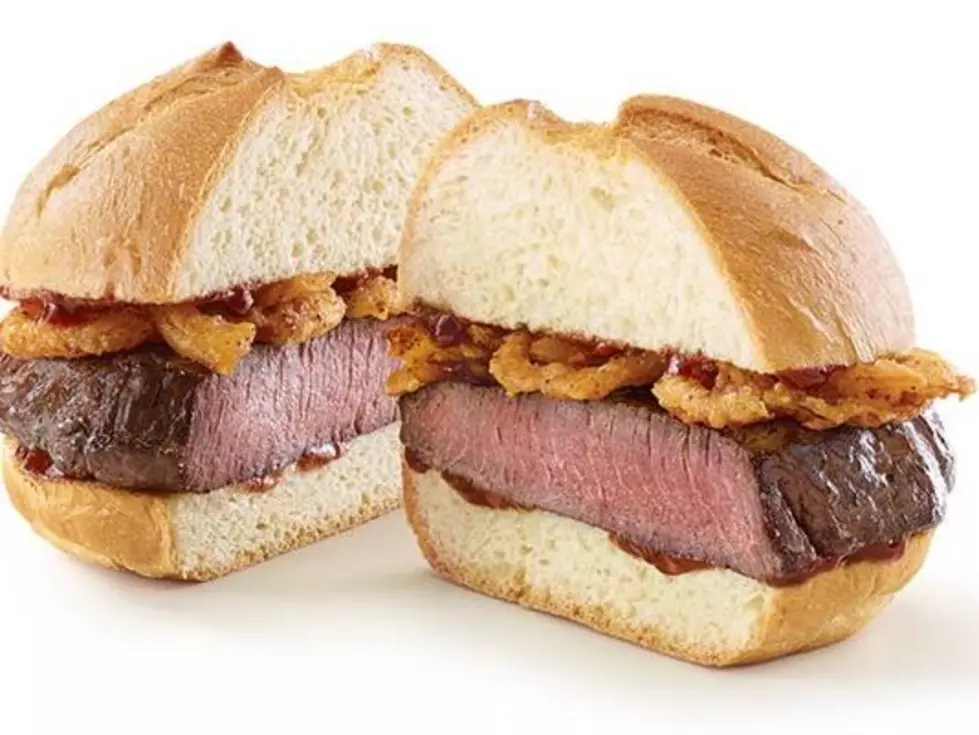 Arby's is Bringing Back That Venison Sandwich to Michigan – And Maybe Elk Too?
Photo courtesy of Arby's
Last year Arby's tested out a venison sandwich... and we'd say it was pretty successful! The only two West Michigan locations to carry it sold out in minutes!
Well Arby's has decided to bring back the venison sandwich -  for one day only! The fast food chain is going to try out elk this time around too, but only in select markets.  
So where can you get the venison sandwich and when?
According to USA Today, Arby's is releasing the venison sandwich nationwide on Saturday, Oct. 21.
In case you missed out last year-- the sandwich features a thick-cut venison steak, crispy onions, and a berry sauce on a toasted roll.
The sandwiches are only available while supplies last though- so according to USA Today, Arby's Chief Marketing Officer Jim Taylor says,
If people are interested in trying the sandwich, the only way to guarantee they can get one is to get  there when we open or a little before and make sure they are in line, just like the folks last year."
As for the limited-edition elk sandwich those will only be available in three restaurants in Colorado, Wyoming and Montana...
For now! Maybe we'll see elk sandwiches in Michigan next time around, if all goes well?
The elk sandwich is similar to the venison-  featuring a tender elk steak topped with blackberry port steak sauce and crispy onions on a toasted specialty roll.
What do you think-- Are you excited the venison sandwich is back? And would you give elk a try?