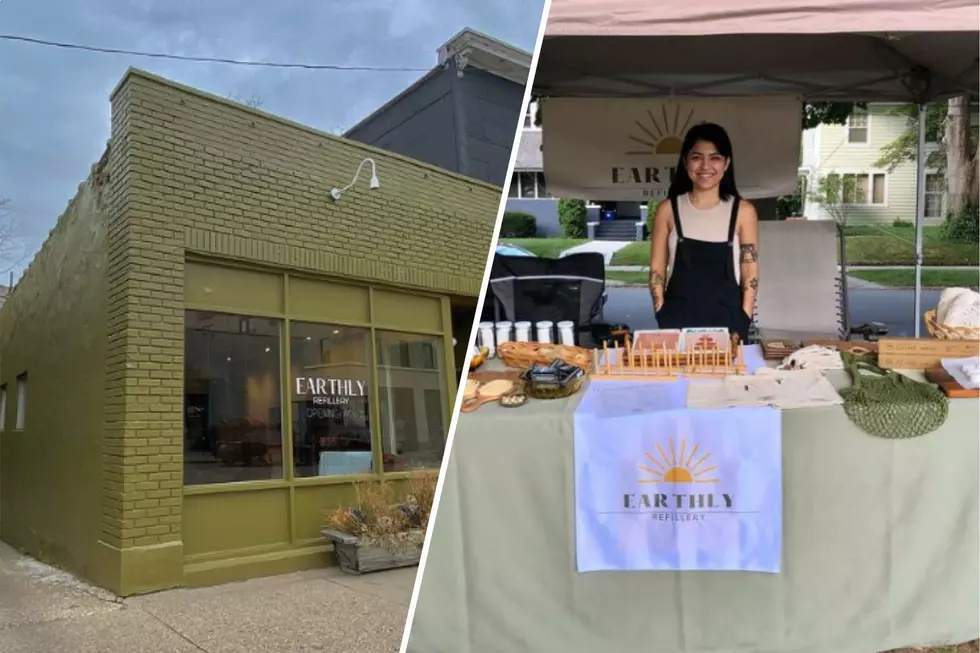 Want to Create Less Waste? New Eco-Friendly Refillery Store Coming to Grand Rapids
Earthly Refillery, Instagram
So many of the things we buy come in plastic - shampoo, detergent, cleaning supplies. What if we could cut down on using so much plastic?
A new store in town aims to help you do that.
Earthy Refillery Opening in Grand Rapids
Owner Anna Crooks is set to open a new eco-friendly, plastic-free refillery store, Earthly Refillery, at 1409 Robinson Road in Grand Rapids on Nov. 1.
She's been operating the business at pop-up events and this is her first brick and mortar location.
What Is A Refillery Store?
Earthly Refillery customers are able to bring in their own containers and pay for bulk products by the ounce, eliminating the need for plastic packaging.
According to MLive,
Shoppers weigh their containers before filling them, then the full container is weighed again at check-out and the weight of the empty container is subtracted so customers are only paying for the product's weight.
Customers are also welcome to purchase reusable glass containers.
What Kind of Products Can You Get at Earthly Refillery?
To start, you'll be able to purchase household cleaning supplies and beauty products like face wash, shampoo, conditioner, bubble bath, and face moisturizers at Earthly Refillery.
Crooks tells MLive she hopes to expand soon to include bulk teas, spices and grains.
Additional eco-friendly products, many made from bamboo, at Earthly Refillery:
toothbrushes
hairbrushes
silverware
reusable paper towels
biodegradable trash bags
plastic-free cling wrap
kitchen supplies
Earthly Refillery will also offer recycling services. Crooks tells MLive,
That's a big thing I'm excited about, they can come here to recycle things. This is a good way for local people to start with something and do their part to help. I'm just hoping to give people some knowledge about why these alternative products are good for the planet and good for them too. Bulk products don't have unnecessary chemicals and they're natural. I want people to know why these products are good and want them to help the planet.
The new store will be open Tuesday and Thursday 10 a.m. - 7 p.m. and Wednesday, Friday and Saturday 10 a.m. - 6 p.m.
LOOK: 50 Retail Chains That No Longer Exist
Are you ready to see the top 50 major retailers that no longer exist? Keep reading to see if your favorites made
the list
.