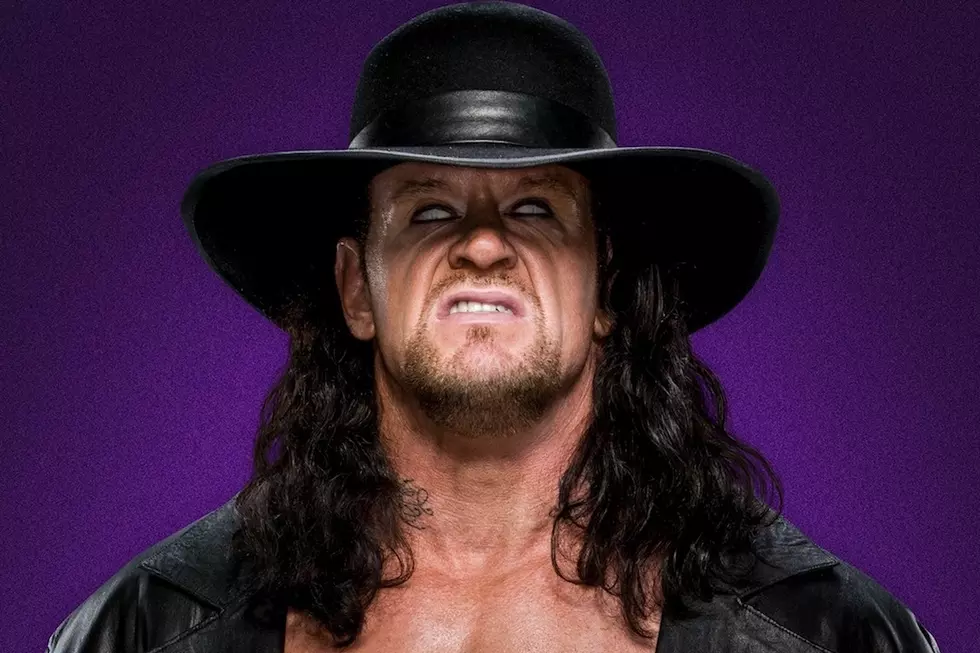 WWE Survivor Series Preview – Wrestling News Today
WWE
Survivor Series is one of the Big 4 Pay-Per-Views in the WWE calendar. It's the tentpole event in the wrestling world that defines the next few months of action until the Royal Rumble early next year. It's one of the few times a year we get to see Champion versus Champion Matches as the 2 rosters battle in brand warfare! Plus we're celebrating the career of the Undertaker as he takes his "Final Farewell"!
Survivor Series will begin at 7 p.m. ET with the show expected to last approximately three hours, not counting the kickoff show, which starts one hour prior to the main card at 6 p.m. Since quarantine has started, live wrestling has changed drastically. This year's event will take place inside the Amway Center in Orlando in the WWE ThunderDome! So whether you're a die-hard smark or a semi-interested casual fan. I'm here to catch you up on the matches heading into Survivor Series!
2020 WWE Survivor Series matches
Men's Survivor Series Elimination Match: Team Raw - AJ Styles, Keith Lee, Braun Strowman, Riddle & Sheamus vs. Team SmackDown - Kevin Owens, Jey Uso, King Corbin, Seth Rollins & Otis:
Both teams this year have a good mix of Faces and Heels. It feels like neither team RAW or team Smackdown have been able to organize and get the same page. While I might be tempted to go with Team Smackdown because they more heels, Team RAW is stacked with GIANTS. I have to give the win to Team RAW. Pick: Team RAW wins
Women's Survivor Series Elimination Match: Team Raw - Nia Jax, Shayna Baszler, Lacey Evans, Peyton Royce & Lana vs. Team Smackdown - Bianca Belair, Liv Morgan, Ruby Riott, Bayley & Natalya:
While there has been some funny moments in this build to Survior Series, the truth is it feels like both of these teams have been thrown together hastily. There has been injuries and changes that they've had to deal with, but with the talent in these matches I'm sure it will still be a good time. With no fans I can't tell if this Womens Tag Tam of Nia Jax and Shayna Baszler are getting over smashing lana through a table or if leaning into the mean side. I expect Bianca Belair to shine, so my gut is telling me Team RAW wins. Pick: Team RAW wins
Asuka (Raw) vs. Sasha Banks (Smackdown):
Sasha Banks is one of the best performers in the WWE right now, coming of the highly acclaimed feud with her former best friend Bayley. Asuka and Banks have battled a few times over the last year and every match has been good. While no is ready for Asuka, I don't think they're trying to end the Sasha Banks hot streak.   Pick: Sasha Banks wins
New Day (Raw) vs. Street Profits (Smackdown):
Both tag champs The Street Profits and The New Day have switched brands due to the WWE Draft back in October. The two teams then exchanged titles to fit their new brands they were drafted to respectfully. Somehow a first-time-ever match, the bulid to this match has been a Chef's kiss of goodness. I love seeing two good guy tag-teams battle it out. This has the potetial of being the darkhorse best match of the night. Pick: The New Day wins
Bobby Lashley (U.S., Raw) vs. Sami Zayn (Intercontinental, Smackdown):
I've throughly enjoyed this Bobby Lashley image change after teaming up MVP. The Hurt Buiness has been unstoppable lately on RAW. Sami Zayn is one of the best on the microphone in the WWE. This match has history too! When Lashley redebuted in WWE a couple of years ago Sami Zayn did everthing he could to embarrass Lashley. I think Bobby gets his revenge in this match.  Pick: Bobby Lashley wins
Drew McIntyre (WWE, Raw) vs. Roman Reigns (Universal, Smackdown):
After a quick Randy Orton title reign, Drew McIntyre won his WWE Title Back just in time to face the tribal cheif, the big dog Roman Reigns at Survivor Series. Both performers are going through a career renaissance right now and are performing at the top of their games. Pick: Roman Reigns wins
The Undertaker's Final Farewell: The show was originally advertised as a "celebration of 30 years of The Undertaker," so it seems likely this is that the Dead Man will be there. Whether its in the Ring or a Video Package, we don't know. WWE has since confirmed that the event will feature an appearance by Undertaker for a "Final Farewell," seemingly ending his career officially where it all started 30 years ago after several semi-retirements. Hopefully we get to see him give one more tombstone.