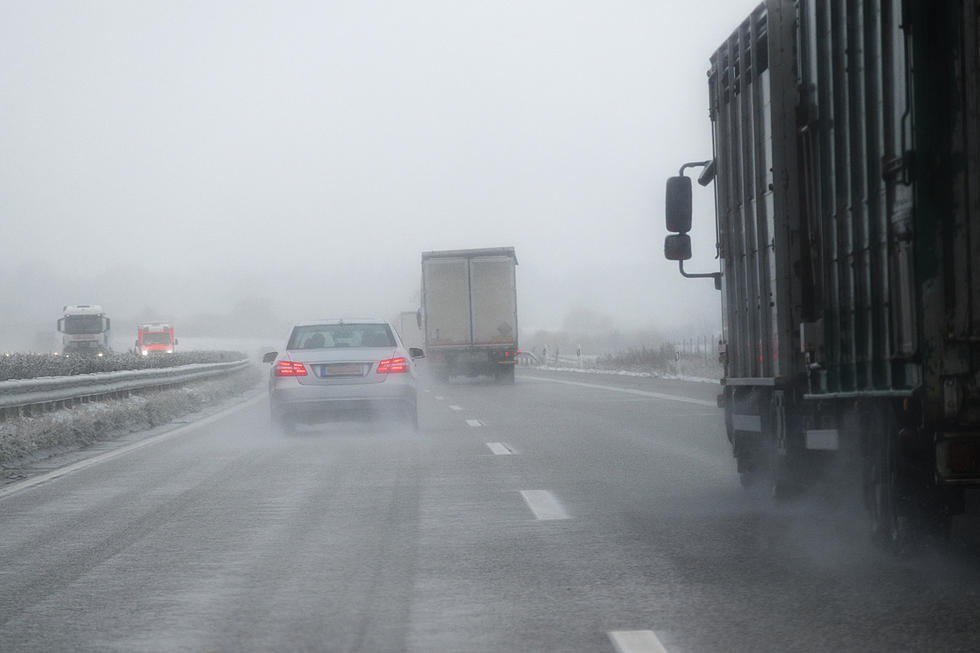 Here We Go Again – West Michigan Under Winter Weather Advisory
Maren Winter
More wintry weather is on the way.
Following last week's Winter and Ice Storm, West Michigan is again under a Winter Weather Advisory.
Winter Weather Advisory February 27, 2023
The National Weather Service has issued a Winter Weather Advisory 7a.m. through 3p.m. Monday, February 27, 2023.
The counties of Ottawa, Kent, Ionia, Clinton, Mason, Oceana, Muskegon, Allegan, Barry, Eaton are included in the advisory. The counties of Lake Newaygo, Mecosta, Isabella, Montcalm and Gratiot are under a Winter Weather Advisory 9a.m. Sunday to 8p.m. Monday.
While Sunday will be sunny and warmer with highs reaching the 40s in spots southeast of Grand Rapids, freezing rain is expected to begin Monday morning between 7 and 8a.m.
How Much Snow, Ice Will We Get in West Michigan?
According to the National Weather Service, a wintry mix will arrive Monday, causing slippery travel in many areas, particularly with the evening commute. Ice accumulation during the day is expected along and north of I-96, which is north of the region that experienced Thursday's ice storm.
An icy mix is expected in parts of Lower Michigan Monday morning into the evening.  Near and south of I-96, slick travel is possible on Mon morning, then precip will likely transition to ordinary rain later in the day. Farther north (near US-10), slick conditions are likely to develop by early Monday afternoon and continue into the night. Some power outages are possible.
Total snow accumulations of up to one inch and ice accumulations of around a tenth of an
inch are possible. Winds gusts could reach as high as 35 mph.
West Michigan Ice Storm Brings Beauty & Carnage To Kalamazoo
The first thing I witnessed this morning was a loud "CRACK" then turning my head to see a tree limb snap off and fall to the ground. It gets so cold and heavy once the ice absorbs into the wood that the limbs just can't take the pressure from the weight and will snap
Michigan's 2013 Ice Storm
Michigan's 2023 Ice Storm pales in comparison to what happened across the region in 2013.