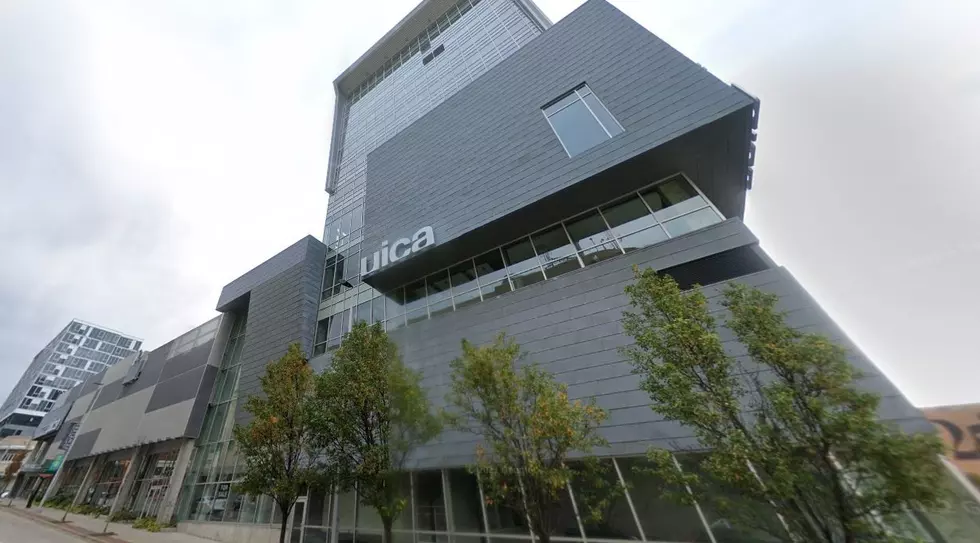 Will Grand Rapids' UICA Still Exist in Our Art Scene?
Google Street View
It was an email statement that was issued late yesterday afternoon that caught my eye. I came to me and said, An Update About the Future of the UICA. I opened it with great anticipation.
The UICA had been in a real struggle since the pandemic, and I was hoping for the best.
Known as the Urban Institute for Contemporary Arts, it was created more than 40-years ago and had grown to, until a couple of years ago, what seemed a thriving art gallery/institute as a haven for the contemporary artist.
Exhibitions, films, gatherings, art markets and more became a shining star for Grand Rapids arts scene. And, a few years ago they built their new exhibition galleries and halls on Fulton and Division. Yes, it was a contemporary building, fit to house the art it was meant to display.
Falling on hard times, though, Kendall College of Art and Design of Ferris State University assumed operation of the UICA. With the new building to expensive to continue operation, they moved the Urban Institute to what was the old Grand Rapids Art Museum, and before that, the old Grand Rapids Post Office and courts building, on the block of Ionia, Pearl, Lyon and Division. I love that building. I used to go to the GRAM's, before they built the new GRAM at Rosa Parks Circle, Friday night Jazz and exhibition nights. Tons of fun with food, wine and a stroll through the galleries.
All of that said, the email came from Tara McCrackin, President of Kendall College Art and Design of Ferris State University. It was not good news. She said:
"I am emailing to share some information with you regarding the future of the UICA. After thorough consideration, the University has chosen to cease operations of the UICA effective March 3, 2023. UICA's current exhibitions will remain open through Feb. 11, 2023.

For the past decade, KCAD, Ferris State University, and generous community donors have financially supported the UICA's programming and overhead expenses. However, the organization has not been able to overcome the obstacles it faced during the pandemic and was not able to maintain the funding necessary to remain operational or become sustainable."
Very sad for the Grand Rapids Arts scene, but depressingly understandable.
She did say that some programming will continue, such as the gift store and popular Holiday Artists Market. Also, the Open Projector Night initiative has found a new home at Wealthy Theatre.
Ahh, life moves on in the Art world. For instance, locally Art Prize is taking on a totally new image for next year, and now the UICA, as we have known it for so many years will be a brush stroke in the wind.
MORE: Some Fun Photos From Michigan's Past