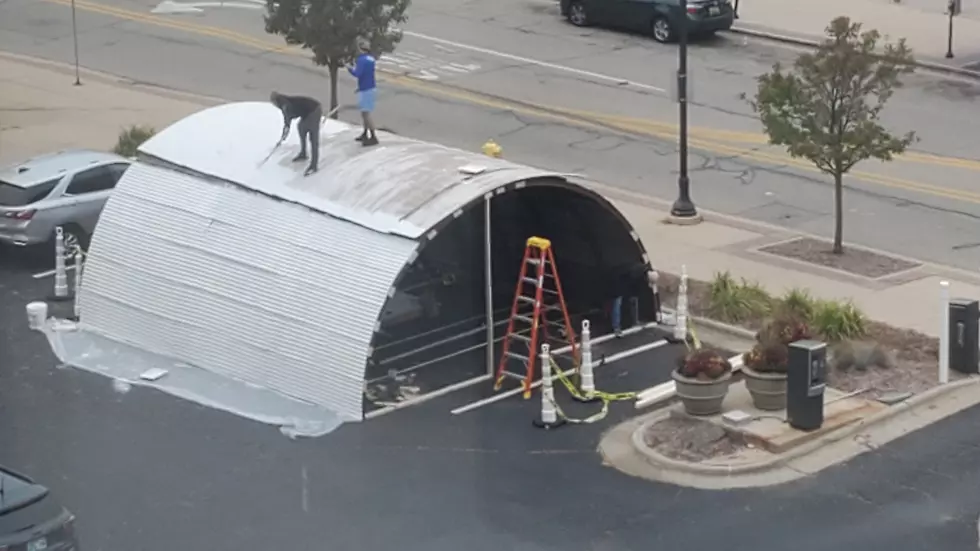 Why Is There A Quonset Hut Downtown? [Photos]
Jojo/TSM
And do you know what a Quonset Hut is?
I looked outside my studio window, and saw someone building a quonset hut in the hotel parking lot next door.
It brought back memories of the old TV show M*A*S*H, and I fully expected to go down there and be greeted by Colonel Potter.
Well, it turns the answer is fairly obvious, considering the time of year. It will operate as campaign headquarters for the 3rd District Congressional candidate Republican Peter Meijer, who is running for Justin Amash's vacated seat against Democrat Hillary Scholten.
According to a young man named J.J., who I talked to at the hut, Meijer had purchased the quonset hut from the military and brought them here to use as pop up headquarters, so a few more of these may be seen around town before Election Day.
But I wonder if he realizes the guy's painting the hut have painted themselves into a box?
LOOK: Here are 50 political terms you should know before the upcoming election