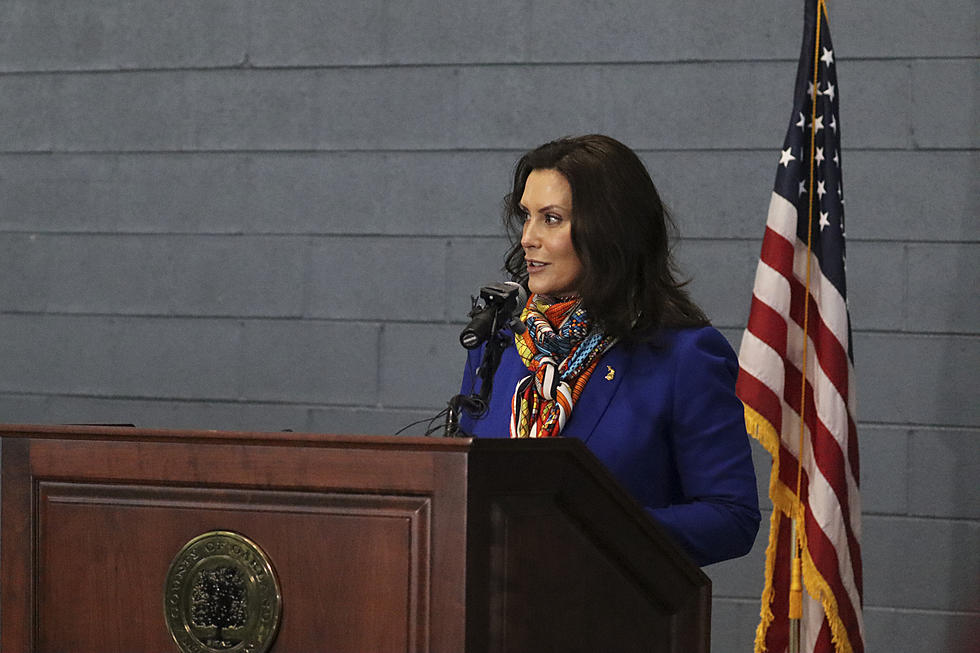 Whitmer Issues Apology After Being Caught At Illegal Gathering
Gretchen Whitmer Apr 2021 | 📷 Michigan.gov
Governor Gretchen Whitmer is apologizing after she and Michigan COO Tricia Foster were caught at an illegal gathering at a Lansing area bar.
The Governor & COO are seen at the gathering in a since-deleted Facebook photo. The photo, then published by right-wing news site Breitbart, was taken at the Landshark Bar & Grill in East Lansing.
While limits on gatherings and restaurant restrictions will be easing on June 1st, current pandemic guidelines limit restaurant groups to 6 people and groups must be 6-feet apart. In the image 13 people can be seen gathered at three tables pushed together.
In a Sunday statement the Governor said the following:
Throughout the pandemic, I've been committed to following public health protocols," Whitmer said Sunday in a statement. Yesterday, I went with friends to a local restaurant. As more people arrived, the tables were pushed together. Because we were all vaccinated, we didn't stop to think about it. In retrospect, I should have thought about it. I am human. I made a mistake, and I apologize.
This isn't the first time the Governor has been at the center of Covid-19 controversies.
Early in the pandemic, she had to apologize for what she called 'a failed attempt at humor' when her husband dropped her name to a northern Michigan boat company in hopes of getting the family boat on the water for Memorial Day weekend at a time when she urged other residents in the state not to rush into the region.
Earlier this year the governor also flew to Florida to visit her father at a time when she urged Michigan residents to avoid unnecessary Spring Break travel.
UP NEXT: Lies Michiganders Tell Themselves
In every state, Michigan included, there are lies people like to tell themselves. Well, they're really not LIES so to speak. Just half truths we fudge a little to help keep us sane.
Here are some of the most common white lies that us Michiganders tell ourselves.