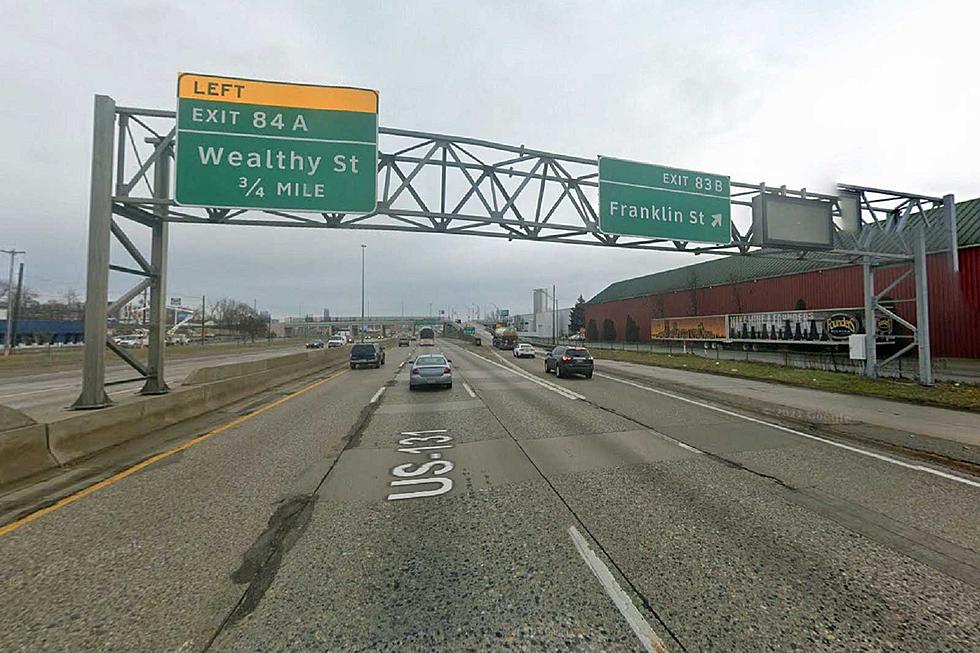 What Changes Would You Like Made to US-131?
Photo: Google Maps
Every day about 120,000 drivers use US-131 between Wealthy St. and 28th Street. That section of highway is one of the busiest in West Michigan. The Michigan Department of Transportation (MDOT) would like your input on just what changes and improvements you would like to see.
While they are still in the planning stages, they want input from drivers who actually travel that stretch of highway. They have a few options on some of the planned improvements, but would like the public's input on just what you think would work best.
Now through Thursday, April 7th, you can take part in an online survey on the possible upgrades made to US-131. The changes are planned to not only update the U.S. highway, but also hopefully relieve some of the congestion and improve safety for passengers and freight traveling along that stretch of highway -- originally constructed in the early 1960s.
It's a pretty extensive survey. Plan to take a few minutes to fill out the questionnaire. It is five pages in length.
The survey will ask you about the design of the road and how important some of the changes are to you. These things include wider shoulders, improved pedestrian connections, landscaped open areas, lighting and signals, local street connections, and improved intersection designs.
The next part of the survey is a mapping exercise. You are asked to map out just where you would like to see changes like enhanced multi-modal crossings, new local street crossings, improved freight access and circulation, enhanced emergency access, and improved freeway capacity.
The stretch of highway from Hall to Market Streets is the highest traffic location in West Michigan and according to MDOT also has the most crashes. They would like your input on the placement of interchanges within that stretch. Currently ramps are closely spaced with 1/2 mile or less of each other. You are asked to review four different options for that area.
To access the survey click here. It is also available in Spanish here.
You can read more about this Planning and Environment Linkages study here.
50 of Michigan's "Must-Drive" Roads
Gas up the car, grab those road munchies and a roadtrip partner that you can trust, and head out on some of Michigan's most unique roads and routes. Make sure you take lots of photos and video!