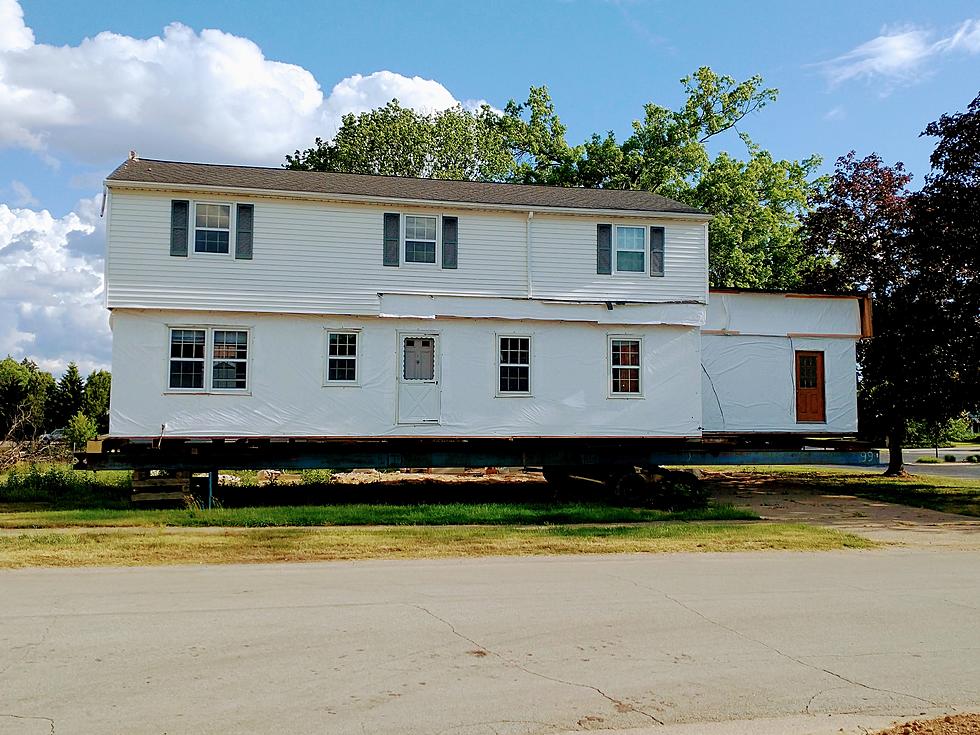 West Michigan Home To Be Moved On Tuesday, Power Outages Possible
2430 Prescott St Ready To Move | 📷 Ken Evans
A unique event is set to take place on Tuesday as an entire home will be moved over 8 miles from Kent County to Allegan County.
Consumer's energy sent out a notice of the move so that local residents will be aware of possible power outages along the route.
The home is being moved to allow expanded parking at a nearby church in Byron Center.
The house will be moved from 2430 Prescott SW in Byron Center to its new lot in Dorr at 4148 14th St.
In a notice to community members, Consumer's Energy explained the process:
On Tuesday, June 15, a home in Byron Center will be moving to a neighboring community. As a result, Consumers Energy has advised that customers along the route may experience a 1-2 hour electrical outage between 9 a.m. and 3 p.m. as the home passes through your area... In case of adverse weather conditions, the move will be delayed until June 22.

While this is a novel event to observe, please avoid the work area as crews make way for the hauling vehicle to pass. Please email Consumers Energy at POBoxOperationalComm@cmsenergy.com with any questions. Thanks in advance for your patience and understanding as all entities work together to complete this job safely.
As mentioned in the notice, they are asking people to avoid the work area and the route during the move. Community members may also see service interruptions from their internet, cable, and phone providers that also use the power poles for servicing.
The weather forecast for Tuesday is currently sunny with a high of 79, so it seems unlikely that the rain date of June 22nd will be needed for the move.
Mid Century Modern Time Capsule Home For Sale in GR