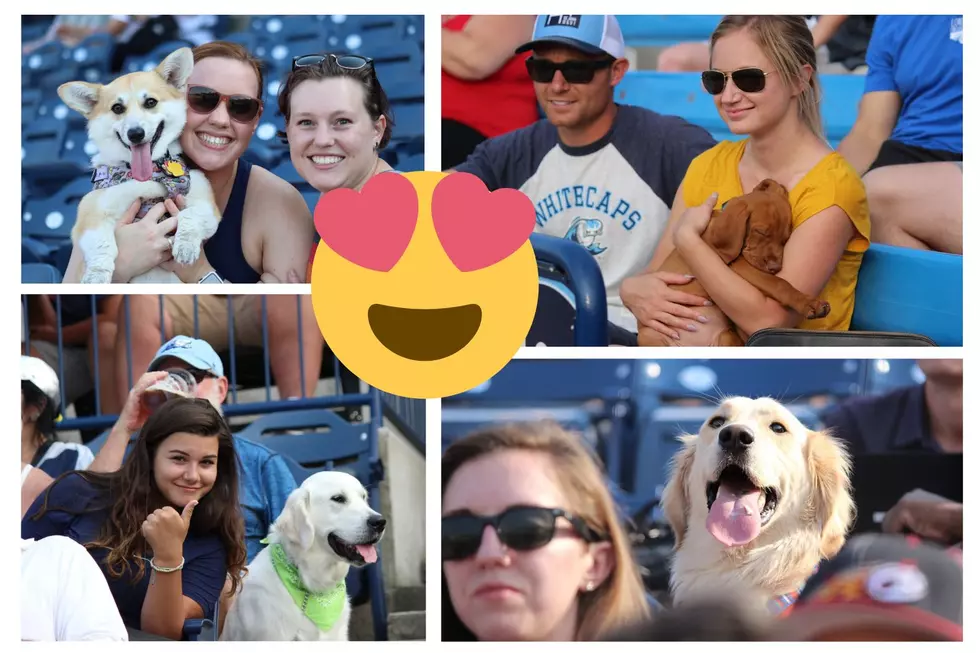 Watch the Whitecaps with Your Pup! Dog Day is Coming Up at LMCU Ballpark
West Michigan Whitecaps, Facebook
What makes a baseball game even more fun? (Aside from great weather and your team winning) - Dogs!
If you've wanted to watch a West Michigan Whitecaps game with your pup, your day is coming up!
Dog Day at LMCU Ballpark
Dog Day at LMCU Ballpark is Thursday, May 12, 2022. You will not need an extra ticket for your furry friend!
The Whitecaps are asking that all dogs are up-to-date on their shots.
Game time is 6:05p.m. and the Whitecaps will be taking on the Beloit Sky Carp. Tickets for the game are available
here
.
What Else is Happening at LMCU Ballpark May 12?
May 12 is also Nurses Night and the Whitecaps will be honoring nurses who make a difference in our community.
It's also Thrifty Thursday! So while hanging out with your pup at the game, you can also enjoy $3.00 20 oz. beers, $3.00 hot dogs, and $3.00 Pepsi products.
LMCU Ballpark is Cashless
If you haven't been to the ballpark yet this season, a reminder that it's now cashless. Don't carry cards? The ballpark has kiosks that will turn your cash into a card.
Upcoming West Michigan Whitecaps Promotions
Dog Day isn't the only fun event coming up at the ballpark!
LMCU Ballpark Carnival, May 19-22 - rides, games, and more, operated by Skerbeck Entertainment. It's $30 for an unlimited ride wristband here.

Individual tickets ar 4 for $5 or buy a sheet of 50 for $50. Rides require 3-6 tickets each except the Top Gun Ride
Fireworks at LMCU Ballpark, May 16 (and another Thrifty Thursday!)
Princess Night
Former Whitecaps Now Playing For The Detroit Tigers
The Tigers have been building up their Minor league system, as evidenced by the ten former west Michigan Whitecaps on their Opening Day roster