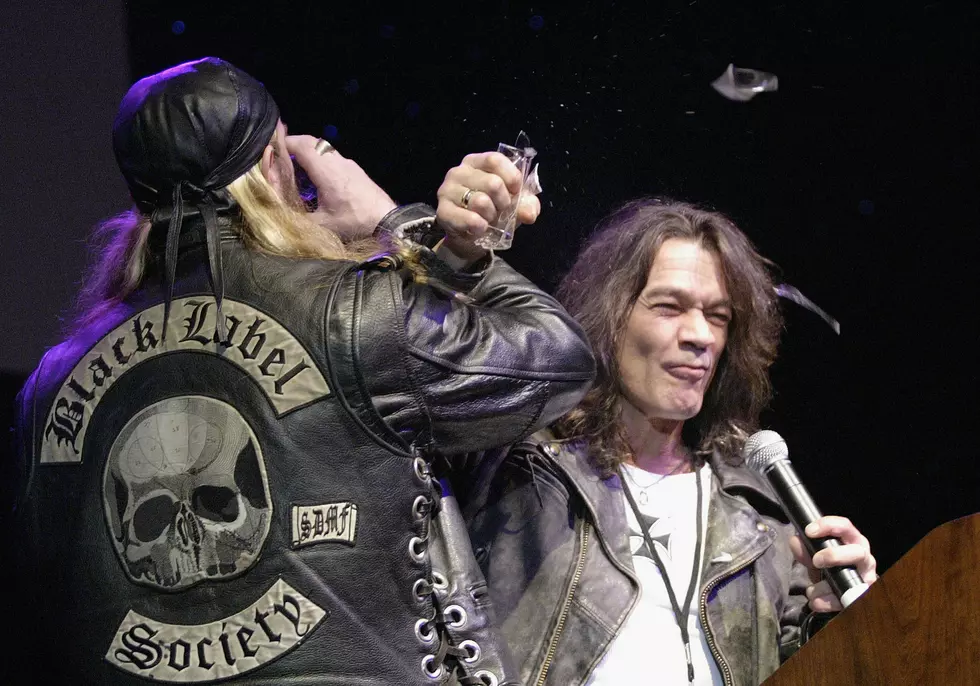 Van Halen's Only Grand Rapids Concert: The Setlist
Paul Buck/Getty Images
The rock'n roll world mourned the passing of guitar legend Eddie Van Halen on Tuesday. The band only played Grand Rapids once, and it was in a controversial era for the group. 
According to setlist.fm, the Grand Rapids show was on September 2, 1998 as part of the Van Halen III tour, following the release of Van Halen III, which was the only album released by the band during the Gary Cherone era.
Cherone, best known as the lead singer for the band Extreme, was the lead singer for Van Halen for a short period following the exodus of Sammy Hagar in 1996, and a brief reunion with original singer David Lee Roth later that year.
Both Hagar and Roth had volatile relationships with Eddie when it came to song writing and creative control of the band.
Cherone was hand picked from Extreme to fill in as VH's vocalist, and on March 17, 1998, the group released Van Halen III, the only album to feature Cherone.
Both fans and critics alike panned the mostly experimental album, which also featured Eddie on lead vocals on one cut, 'How Many Say I'. Billboard reviewer Paul Verna summed up III as "a wasted opportunity to breathe life into a now-tired formula".
Nevertheless, the Van Halen III concert tour was well attended, including a close to sold out show at Van Andel, which featured not only tracks from the new album, but classics like 'Jump', 'Ain't Talkin' Bout Love' and 'Jamie's Cryin''.
The show seemed to lean more toward material recorded in the Hagar era than the Roth era.
Van Halen Show Set From September 2, 1998 -- Van Andel Arena
Unchained
Without You
One I Want
Mean Street
When It's Love
Fire in the Hole
Why Can't This Be Love
Jamie's Cryin'
Drum Solo
Dreams
Humans Being
Somebody Get Me a Doctor
Year to the Day
Guitar Solo
Right Now
Ain't Talkin' 'bout Love
Eddie Van Halen Year by Year: 1977-2017 Photos