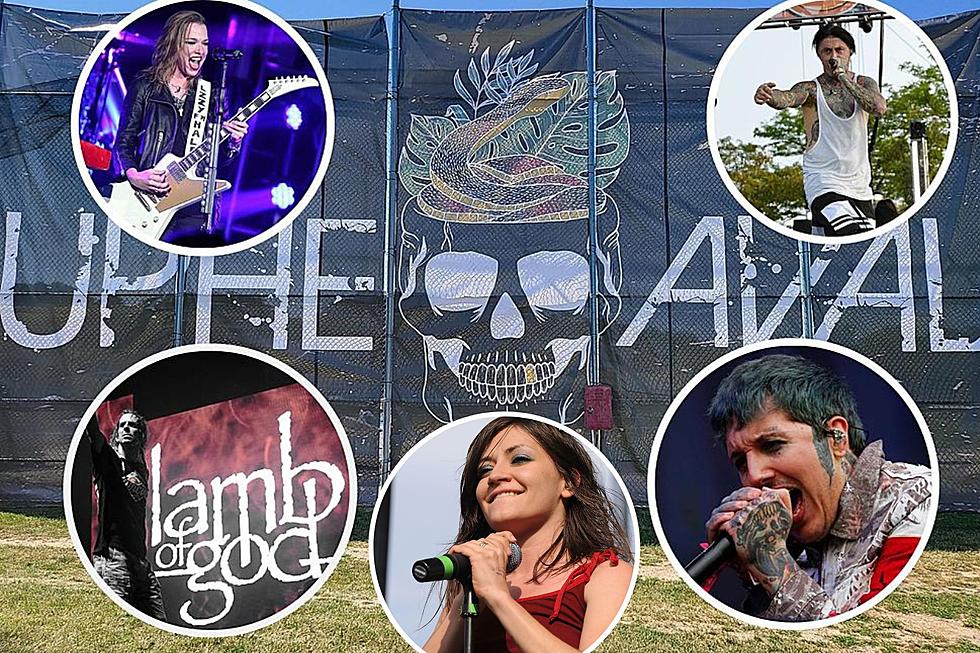 Flyleaf with Lacey Sturm Added to Upheaval 2023 in Grand Rapids
Getty Images/ Upheaval
It's almost time for Upheaval Festival!  Two days of rock music will take over Belknap Park this Friday and Saturday July 14 and 15!
Another band has just been announced for Saturday - Flyleaf with Lacey Sturm. Until I wake has been added to Friday.
Unfortunately, Asking Alexandria and New Years Day are unable to attend Upheaval 2023 for various reasons.
Here's the lineup:
Bring Me the Horizon, Lamb of God, Memphis May Fire, Dorothy, Royal Bliss, In This Moment, Dayseeker, The Ghost Inside, Until I wake, Coldville, Black Note Graffiti, Dylan Delato, In Our Wake, From This Point On, and Black Out are set to rock Upheaval Festival Friday, July 14.
Falling in Reverse, Halestorm, Ice Nine Kills, Flyleaf with Lacey Sturm, We Came As Romans, Suicide Silence, Fame on Fire, Eva Under Fire, Katharsys Theory, Of Virtue, Deadlight Holiday, Black Heart Saints, Assume Nothing, and City Awake will play Upheaval on Saturday, July 15th.
Tickets for Upheaval Festival 2023 are on sale now here.
Follow Upheaval Festival on Facebook, Twitter, and Instagram for additional updates!
If you're interested in VIP tickets, you'll have access to all General Admission festival areas PLUS:
Access to The VIP Lounge
Dedicated entrance lanes into the festival
Exclusive dedicated viewing area of the main stage
VIP restrooms
Dedicated beverage offerings (for additional purchase)
Complimentary water for VIP
Here's some general info about Upheaval 2023, find out more here.
Upheaval is an all-ages event. Patrons of all ages require a pass for entry.
Upheaval is an outdoor event and is held rain or shine.
Line-up, schedule and set times are subject to change.
No outside beverages or food of any kind is allowed. Once inside the Festival, you can purchase and drink from a variety of vendors.
ATM machines are located at the box office and near festival merchandise.
Chow Down at Upheaval 2023 with These Yummy Food Vendors
From munchies to full meals, you find something delicious at Upheaval Festival 2023 in Grand Rapids, Mich.